Hankook tyres for BMW X3 M & X4 M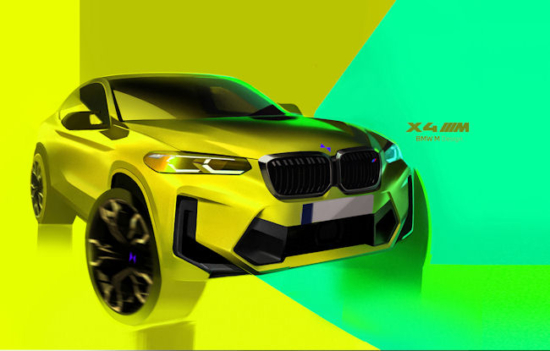 BMW M GmbH has selected Hankook Tire as an original equipment tyre supplier and is fitting the BMW X3 M and X4 M with the Hankook Ventus S1 evo Z; both models wear tweaked versions of the UUHP tyre in size 255/40 ZR21 102Y on the front axle and 265/40 ZR21 105Y at the rear. This is Hankook's first partnership with BMW's performance division, but it reports that "other tyres for M GmbH models are already in development."
The tyre maker comments that the BMW M approval remit called for it to provide a tyre with a "high level of grip and very precise lateral guidance for optimum handling behaviour, even under very sporty conditions." Prior to sign both tyre specs were "extensively tested at maximum speed" at the Nürburgring Nordschleife with the sporty crossovers, which generate 510 hp and 650 Nm of torque in Competition guise and can accelerate from 0 to 62 mph (0 to 100 km/h) in just 3.8 seconds.
Aramid, steel & special compounds
To meet the requirements of this highly demanding vehicle segment, Hankook equips the Ventus S1 evo Z with an aramid composite material in a double-layer casing. This prevents heat build-up during extensive use from causing deformations that would otherwise increase rolling circumference and diminish handling precision at high speeds. Aramid fibres are extremely heat-resistant and are characterised by their very high strength as well as good damping properties, with low weight relative to size.
The new Hankook tread pattern gains additional stability from high-strength steels in the belt and bead areas, which, in combination with the reinforced sidewall, ensure straight-line stability and steering precision, as well as sporty, dynamic handling.
Another focus when developing the Ventus S1 evo Z was on high grip in a range of weather conditions. Hankook borrowed a tread compound from its motorsport research and development, where it gently processes smaller batches of compound over significantly longer periods of time. In order to deliver an optimal interaction of fillers, silica and natural resins, it employs the latest generation of functional polymers in the mixture. This ensures a consistently high level of grip across a wide range of applications.
The Hankook Ventus S1 evo Z has an asymmetric tread pattern. Hankook says it arranged the individual tread blocks to "ensure optimum block stiffness under various driving conditions." Three main drainage grooves in the inner tread area drain water from the contact patch when driving on wet surfaces. In addition, the tyre maker paid attention to the tyre's outer tread area; it "significantly increased" the proportion of tread that addresses the requirements of high-performance cornering and precise lateral guidance.
A special gift
"Our company was founded 80 years ago," says Sanghoon Lee, president of Hankook Tire Europe, "So it's certainly a special gift that our latest product has been able to win over BMW M GmbH, a particularly prestigious customer from the sports car manufacturer segment."
Hankook shares that "leading premium manufacturers" currently use the Ventus S1 evo Z as original equipment. At present the range consists of 15 dimensions for 19- to 21-inch rim diameters with tread widths between 225 and 315 mm in cross sections from series 30 to 45. Additional sizes will arrive throughout the year.