Budget tyres from Asia: Michelin's Taneja calls for cleansing of the market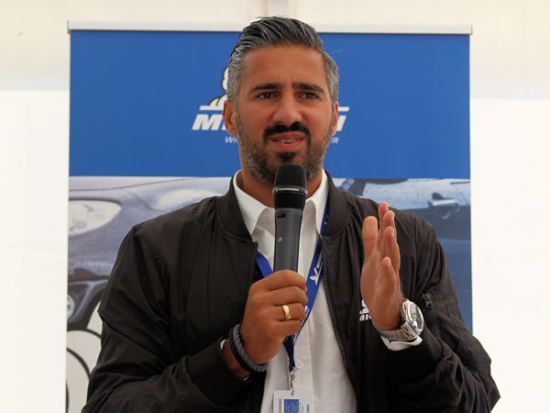 The chief executive officer of Michelin's Europe North Region has spoken out against "cheap products from Asia and their dumping prices." In an interview with German newspaper Bild, Anish K. Taneja, who also serves as the president of the German Rubber Manufacturers Association (wdk), emphasised that tyres such as these are not environmentally sustainable, nor are they sustainable for consumers or for local jobs.
These comments were made against the background that suppliers of these tyres, primarily in China but also – as Taneja mentions – in India, Taiwan and Singapore – continue to grow. Our recent Leading Tyre Manufacturers table confirms this trend.
"We demand higher quality standards within tyre regulations in order to cleanse the markets," appeals Taneja to Europe's politicians, with an eye to stopping price dumping by Far East suppliers. We should interpret the Michelin Europe North boss's words as a broad hint towards anti-dumping duties such as those the USA has long imposed on car and truck tyres from China and more recently on products from other countries.
680 million euros in R&D
An analysis of the European comparative tyre tests carried out in 2020 shows Michelin to be the most expensive brand of those reviewed. Some budget tyres from the Far East are up to 60 per cent cheaper, something that Taneja "doesn't like the taste of at all," according to Bild. "Because we put 680 million euros into research and development every year. That is unlikely to be the case with the cheap manufacturers in the Far East," he elaborates.
Even though Bild comments that the competition from that region is not only "ever-increasing" but also improving at the same time, it also mentions the test performance of budget tyres. In particular, it comments on the preliminary braking round in last year's Auto Bild summer test, after which the colleagues of the Bild journalists warned readers to avoid purchasing a number of lower-priced tyres due to their lengthy stopping distances.
Bild names Taiwan's Nankang as an example of a low-priced brand, but the publication also refers to "cheap sub-brands of well-known tyre makers, such as Barum (Continental) and Dayton (Bridgestone). The article doesn't mention Michelin's lower-priced or budget sub-brands, Kormoran, Orium, Riken, Taurus and Tigar.
This article is based on a text published earlier today by our German sister publication, Reifenpresse.de