Back in 2021: Firestone sponsoring All Points East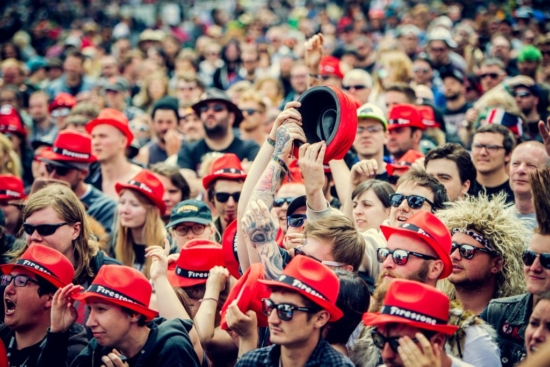 Firestone returns to the All Points East festival as sponsor for a third time over the August Bank Holiday weekend. The event returns to London's Victoria Park after a year's absence, and the Firestone Stage will be ready to entertain.
Firestone promises that the up-and-coming musical talent featured there will include the 2019 winners of its Road to the Main Stage – The Lutras, who will take to the Firestone Stage on Monday 30 August. Ben Clements, the band's lead singer, comments: "To hear that we can play the Firestone stage at All Points East this year is such a big deal for us. We can't wait to get back playing live and are absolutely buzzing for it. We've waited a long time for this moment after winning Road to the Main Stage back in 2019, so thank you again Firestone for the opportunity."
Music in Firestone's DNA
Music partnerships have become a mainstay of Firestone's marketing activities, with All Points East representing its headline sponsorship in 2018 and 2019. And although many know Firestone best for its tyres, music has long been an integral part of its DNA. This dates back 90 years to when 'The Voice of Firestone' radio programme helped talented musicians to launch their careers.
"It will be great to be back," says Andy Mathias, Firestone UK's marketing manager. "There were times during the global pandemic when we just couldn't envisage an announcement like this, but thankfully restrictions are easing and we've been able to put our plans in place.
"All Points East was going to be our big announcement of 2020 until Covid-19 changed the world, so like so many other businesses and organisations, we've had to remain patient and demonstrate a level of flexibility and understanding. Thankfully, we're now in a position to say that we will be a main sponsor for a third time and we couldn't be more excited.
"We are looking forward to seeing a huge audience of music lovers at an incredible event at a brilliant setting experiencing some great acts on the Firestone stage, including the 2019 Winners of Firestone Road to the Main Stage, The Lutras. We have always been made to feel so welcome at All Points East and we really can't wait to get back there now."
For more information on the line-up on the Firestone Stage at All Points East please visit https://www.allpointseastfestival.com/.