8 finalists shortlisted for Firestone's Road to the Main Stage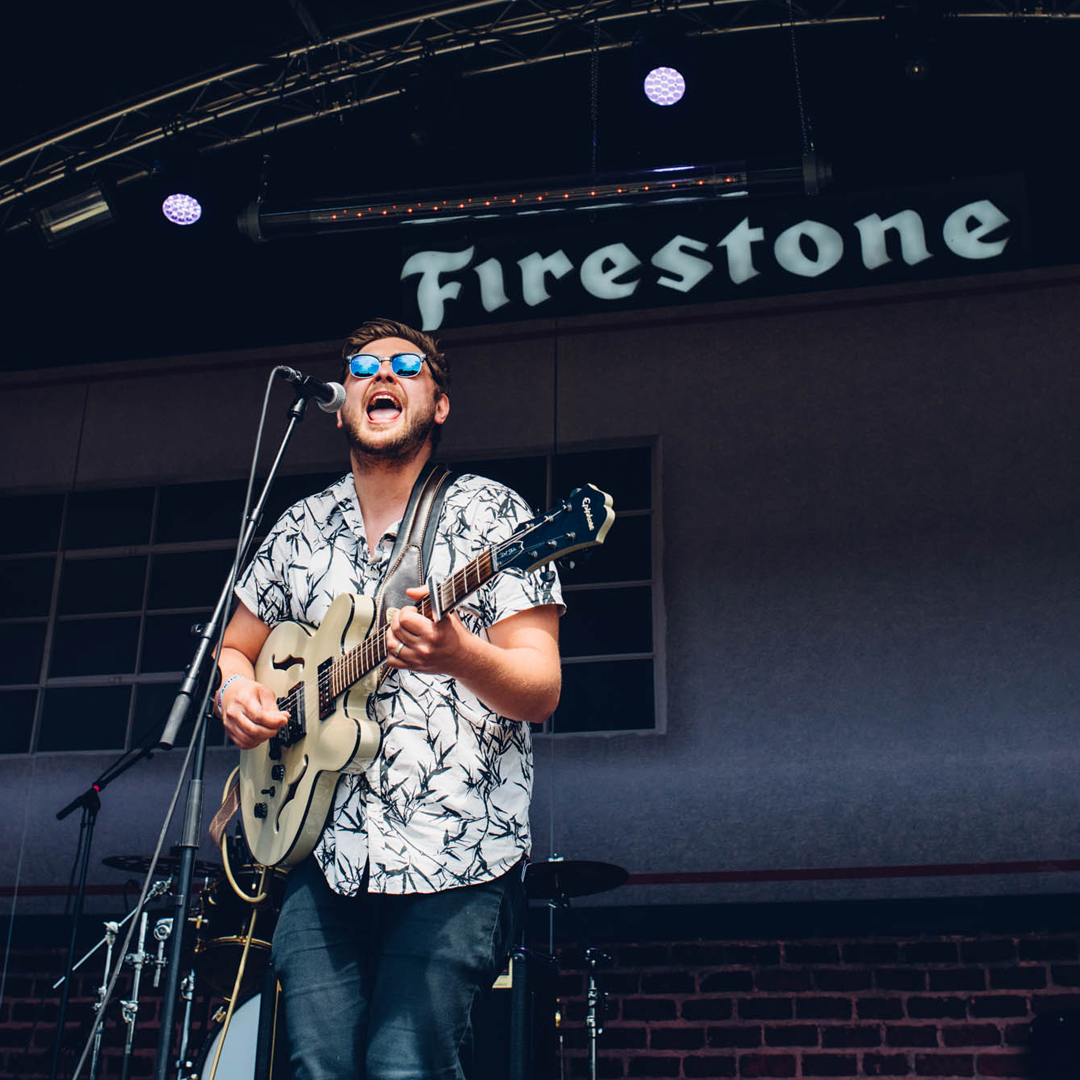 Firestone has shortlisted eight acts for the final of its Road to the Main Stage competition. The competition has been developed over five years, reaching out to more than 3,500 entrants since its inception in 2015 and generating more than 10,000 votes over the last two years. The brand has given away more than 160 hours of studio recording time, and more recently given the 2017 and 2018 winners, Fire Fences and John Nicholas, bookings at the All Points East festival in London. Orange Amplification and Professional Music Technology have also come on board as official partners.
Firestone UK's brand manager Sofie Bronserud said: "We wish the eight shortlisted acts all the very best of luck. We want to accompany, support and assist unsigned acts just like them on their road to the main stage the same way our Firestone tyres support and assist drivers on the road. Just like the drivers, we want these acts to know they can rely on us as they travel along the road to success."
2019 shortlist
Eyre Llew, As December Falls, Lili Caseley, The Lutras, Little Brother Eli, The Escape Artist, Jennifer Kamikazi and Just Drive have been selected, with their fate now in the general public's hands, who will decide the overall winner in a public vote on the tyre brand's website (www.firestone.roadtothemainstage.co.uk) between October 30 and November 12. The winner will be announced on November 13 via the Firestone UK Facebook page. A Firestone judging panel featuring Road to the Main Stage's official partners Orange Amplification and Professional Music Technology had the unenviable task, along with TV and radio presenter, and official ambassador, Abbie McCarthy.
McCarthy said: "The response to this year's Road to the Main Stage was unbelievable. We listened to some amazing bands and artists and it was a really tough decision to reach our final eight. However, I'm excited for everyone to now hear them, and see who the public choose as this year's winner."
Orange Amplification's marketing director Charlie Cooper, said: "Hard work and talent are obviously vital to a career in music but without opportunity and exposure they're qualities that can only take an artist so far. With the Road to The Main Stage competition, Firestone has created one of the best opportunities for new and upcoming artists to showcase their music to the industry and the public at large and we are proud to be a part of it.
Professional Music Technology's marketing manager Jake Marray said: "We're thrilled to be involved with Firestone's Road to The Main Stage competition for the fifth year running.
"The opportunity to support grassroots music and to shine a spotlight on these up and coming artists is really encouraging in a time where musicians are really struggling to get their voices heard in the industry."