Firestone to be present at UK, European music festivals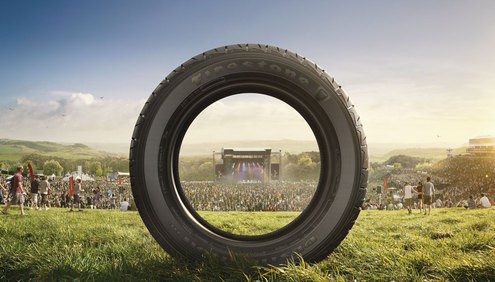 The marketing department at Bridgestone Europe is putting in overtime to assert the Firestone brand's cool credentials. The company says Firestone plans to reassert its presence on the European market as a "dynamic, energetic and above all cool brand for the young and young at heart," and these efforts include the brand's sponsorship of music festivals in Spain, Germany, France, Poland, Italy and the UK The 'Firestone Music Tour' will be present at major festivals in these six countries during the summer.
Waxing lyrical in a press release, Bridgestone Europe says: "Firestone is all about living life to full, about exploring new places, new experiences and new emotions. The Firestone Music Tour builds on that spirit of freedom, helping festival goers across Europe to just be themselves, let their hair down, and rock out to some of the hottest acts to hit Europe this summer."
Music, notes Bridgestone Europe, has "the power to cut through social and cultural boundaries and tap directly into people's emotions." By linking the Firestone brand to these "universal, positive values," the tyre maker aims to strengthen brand identity and enhance brand loyalty, and potentially reach new, previously untapped sections of the market.
A team of Firestone roadies will be on hand at Firestone's stand at each festival, and will also arrange special attractions and extra activities both inside the festival grounds and in car parks and campsites outside it. These on-site activities will be supported by a pan-European social media campaign and other promotional events in local markets.