Fresh talent for 2018: Firestone Live itinerary announced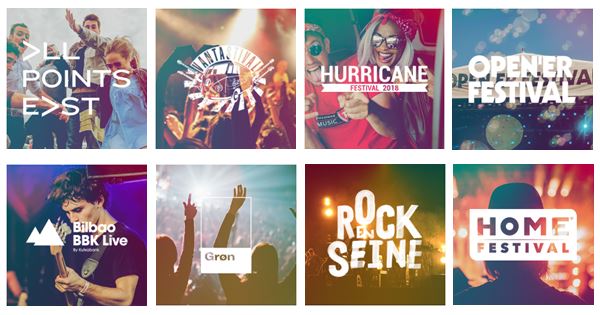 The Firestone tyre brand is hitting the road again on a journey it says will bring musicians and music lovers together. Here in the UK we only have a month to wait before the show begins.
Under the umbrella of Firestone Live, Firestone offers year-round live music experiences to all music lovers across Europe, putting emerging talent in the spotlight. The latest edition kicks off with stops at eight major music festivals throughout Europe between May and September 2018. The experience will last all year long with local concerts and talent shows and an exclusive partnership with Sofar Sounds.
Firestone Live wants to treat all music lovers to a full year of fresh tracks, killer beats, feel-good bangers, and of course, future classics. And there's no better way to do this than with live performances. It's the next step in the Firestone music programme and promises to unleash local acts, up-and-comers and established musical talents from every genre.
A year of live music
For years, Firestone has been a mainstay presence at major music festivals across Europe with the Firestone Stage hosting numerous emerging and well-known artists. And, Firestone is back again this year, hitting 8 major European festivals between May and September.
The Firestone Live itinerary for 2018 includes a few new festivals as well as favourites from times gone by: All Points East (United Kingdom – 25 May to 3 June); Vantastival (Ireland – 1 to 3 June); Hurricane Festival (Germany – 22 to 24 June ); Open'er Festival (Poland, 4 to 7 July); Bilbao BBK Live (Spain – 12 to 14 July); Grøn (Denmark – 19 to 22 July & 26 to 29 July); Rock en Seine (France – 24 to 26 August); Home Festival (Italy – 29 August to 2 September).
But, Firestone says these major festivals are just the tip of the iceberg. Delve a little deeper and you'll discover there's much more below the surface: the full itinerary of Firestone Live includes festivals but also secret Sofar by Firestone gigs that transform everyday spaces into venues for live music, local concerts and even talent shows.
There's a reason why: "We want to accompany, support and assist them on their road to the main stage the same way our Firestone tyres support and assist drivers on the road," says Thierry Jupsin, brands marketing director at Bridgestone Europe. "Just like the drivers, we want these acts to know they can rely on us as they travel along the road to success."
Building on the legacy
Although Firestone is best known for its tyres, music is – and always has been – an integral part of its DNA. This began nine decades ago when 'The Voice of Firestone' radio programme helped talented musicians to launch their careers.
"This is the new version," comments Jupsin. "Just like our tyres, our music programme has developed and evolved and now runs through the entire year. And, just like it was with 'The Voice of Firestone', the focus is once again on supporting emerging talent and enjoying live performances: talent shows in different countries and local concerts like 'Ruta Firestone' in Spain. 'Firestone Live', previously known as 'Firestone Music Tour', shows how we help music-lovers from different countries, ages and backgrounds to connect around authentic experiences, discover new music and have fun."
Drop by the Firestone Live website for festival info and a full itinerary and stay up to date by following #FirestoneLive.