World RX & Euro RX on Cooper tyres through to 2023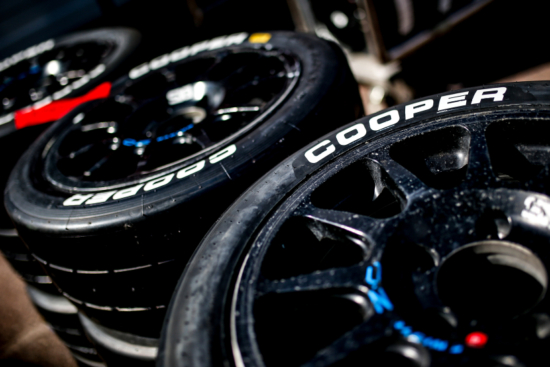 Cooper Tire Europe has announced a continuation of its exclusive tyre supply to the FIA World Rallycross and FIA European Rallycross championships for the 2021, 2022 and 2023 seasons. This year's World Rallycross season, which commences with the World RX of Norway on 12 June, will be the 8th contested on Cooper tyres.
From 2021, Cooper will supply the FIA World Rallycross Championship's renamed RX1 premier class, along with the all-new, all-electric RX2e class. The tyre maker considers the arrival of RX2e the "start of a new era for the sport." In addition, Cooper will equip the RX1 and RX3 fields in the FIA European Rallycross Championship.
Cooper will supply its ACB11 (produced in sizes 225/640-17 and 205/620-17) and RX Moulded Wet (size 210/635R17) tyres to all of the aforementioned categories.
Evolving tyre range
In order to ensure its tyres meet the "ever-increasing demands" placed upon them, Cooper shares that its motorsport department has engaged in "relentless development work" over the years. With the tyres being subjected to greater forces as the FIA World Rallycross Championship transitions to electric powertrains, the tyre maker promises that the range will continue to evolve.
"Extending our relationship with the FIA World Rallycross and FIA European Rallycross championships is a fantastic way for Cooper Tire Europe and our motorsport department to enter 2021," says James Weekley, general manager, Motorsport, Cooper Tire Europe. "We cannot wait to go racing again and look forward to playing a key role in the development of the sport's new electric era."
Gyarfas Olah, president, Off-Road Commission, FIA, adds: "The FIA is delighted to continue our very successful collaboration with Cooper Tire Europe for three further years. Their products offer outstanding performance and durability. Cooper will be a great partner to accompany us in the electric switch of the category."
Multiple British, European and World Rallycross championships have been won on Cooper-manufactured products over the last three decades. In addition to the FIA World Rallycross and FIA European Rallycross championships, Cooper supplies RallyX Nordic, Rallycross on Ice and the Motorsport UK British Rallycross Championship 5 Nations Trophy, among other national series.