Eden Tyres to open 19th branch during 2021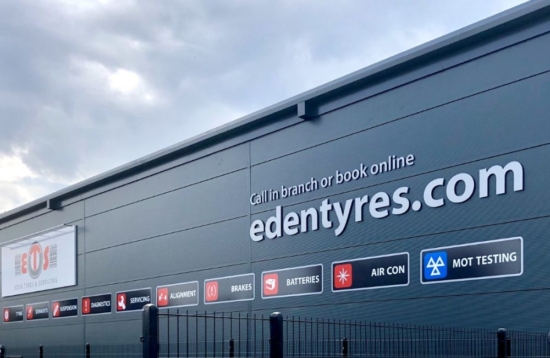 Growing tyre retail chain Eden Tyres & Servicing currently has 18 branches in its network of tyre retail businesses. However, at the end of March company representatives revealed that Eden Tyres will open its 19th branch later in 2021.
"We're absolutely delighted to announce the purchase of our 19th Eden Tyres & Servicing branch which is expected to open in late summer", the company expressed on social media. The exact location of the 19th Eden branch has not yet been revealed.
Eden Tyres' growth plans don't end there. Rather, two additional centres are set to be added to the chain next year, bringing the total to 21 by the end of 2022. If all goes according to plan, that would see Eden rise at least one position in next year's Tyres & Accessories tyre retail ranking.
The announcement was a double celebration because not only is the firm breaking new ground in terms of the expansion of its tyre retail chain, 2021 also marks our 40 years in business.