Responsible Repairer Group attracts new members to NTDA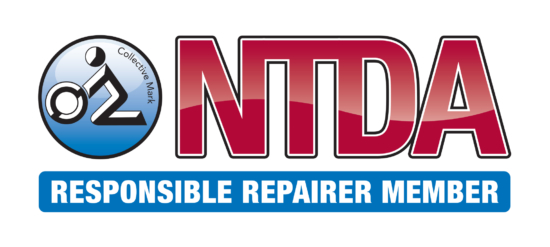 Several leading tyre repairers have joined the National Tyre Distributors Association (NTDA) following the launch of the association's Responsible Repairer Group (RRG) on 23 March. Midland Tyre Control Ltd, TRS Tyres Ltd, TS Tyre Repairs Ltd, and Jade Tyre LLP have all joined the NTDA over the last three weeks. The team in Aylesbury adds that many more membership enquiries from across the UK have been received from repairers too.
Midland Tyre Control managing director Mark Hitchcroft explained how the new RRG initiative had attracted the company's membership: "We are delighted to be a member of the NTDA, there will be many synergies to be uncovered, I'm sure. We are already a TRA member and we feel it's a great idea to involve another highly important aspect of tyre recycling in association membership, so we now look forward to working with the NTDA team."
Founded in February 2002, Midland Tyre Control has established itself as one of the leading service providers in the Midlands covering all aspects of tyre supply, service, waste management programmes, wholesale, distribution, casing management, major repairs and recycling.
The NTDA's Stefan Hay responded: "The RRG really appears to have captured the attention of some big names in the major repair sector. We are delighted that so many are choosing to join the NTDA and we are excited at the prospect of working with these companies to represent their interests and promote the excellence of their repair work to fleet customers, the wider haulage, construction, mining and agricultural sectors and, of course, Government agencies. As our National Chairman recently said, I encourage more specialist repairers to now join the Association as soon as possible and get involved."
The NTDA will work with some of its key supplier members who already deliver repair technician training and company audits to BS AU 159g. As a result, the association wants to develop a more coordinated major repair network across the UK.