NTDA launching Responsible Repairer Group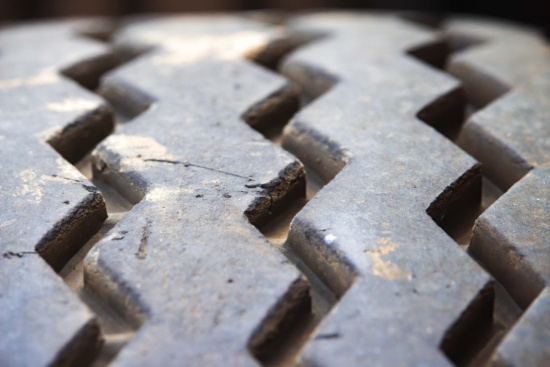 The National Tyre Distributors Association (NTDA) is launching a new Responsible Repairer Group for companies providing major repairs for commercial vehicle, OTR, agricultural as well as plant and equipment tyres. Tyres & Accessories understands that "several major repairers" have expressed interest in the group.
From 1989 until 2009, the NTDA ran an active Tyre Repair Advisory Committee within the Association, which determined the accreditation criteria for its Approved Repairer Group which at its peak had circa 60 member companies across the UK. Although the formal activities of the Approved Repairer Group ceased in 2009, many repairers remained in NTDA membership and more recently the team in Aylesbury has seen an influx of new membership enquiries and applications from such specialist tyre repairers.
NTDA's chief executive Stefan Hay said: "Obviously the world has moved on significantly since 2009 and most repair companies now have upgraded equipment and products, repairing well within BS AU 159 requirements and many are trained and audited by some of our leading aftermarket supplier members and trade partners, but to add a more up-to-date rationale for this group, it's clear the UK Government remains committed to moving towards a more circular economy which will see us keeping resources in use as long as possible, extracting maximum value from them, minimising waste and promoting resource efficiency. This, combined with the growing demand from fleet operators and construction and mining companies for tyre distributors to demonstrate that major repairs are carried out by trained and quality assured specialists, provides us with a very solid platform from which to launch the group."
The NTDA believes that having a more sustainable and recognised UK Responsible Repairers Group will demonstrate: Organised and structured professionalism; Environmental compliance; Health & Safety compliance; Customer credibility; Kudos on tender document submissions; and a commitment to staff training and development.
The NTDA's National chairman Martin O'Brien of Lodge Tyre Co. Ltd is also very enthusiastic about the group and added: "The reduce, reuse, repair, repurpose and recycle messages are more important than ever as resources are, without a doubt, finite and there is a growing need for industries to care more for the environment and demonstrate responsibility and what they are doing to maximise available resources.
"Tyre repair is a discipline that supports every aspect of this, especially when it comes to the high value products such as truck and bus, OTR plant machinery, industrial and agricultural tyres.
"There is still a network of major repairers, but without proper representation and formal monitoring, which makes a living out of repairing the tyre injuries and damage which most distributors would consider irreparable. They do this fully within the limitations of BS AU 159 and have an enviable reputation for the quality and reliability of their work. It is this network that the NTDA wishes to formally bring together, represent and promote with the Responsible Repairer Group and I encourage such companies to join the Association as soon as possible and get involved."