Linglong introducing Master series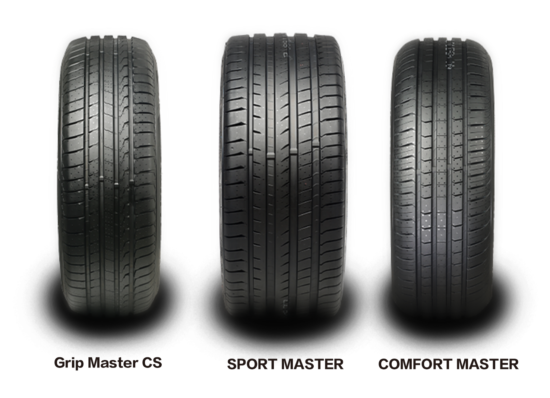 Linglong Tire has developed new tyre lines for European markets and intends to launch these during 2021. We can expect four new tyre lines in total.
The three summer products in Linglong's 'Master' series are the Comfort Master performance tyre, Sport Master ultra-high-performance tyre and the Grip Master C/S performance line for SUVs. For winter, Linglong will offer the Nord Master studless tyre.
A for wet grip, larger contact patch
Testing performed by Applus+ IDIADA in Spain shows that two of the summer lines, Sport Master and Grip Master, achieve an EU tyre label rating of 'A' for wet grip; Linglong shares that every dimension within the two ranges reached this performance level.
The tread patterns of all three summer patterns utilise what Linglong calls "steady-state pressure/tension balance pattern contour design technology" as well as "blanking sipe technology." These technologies help increase the tyres' contact patch by three per cent compared with the previous generation of tyres. "As a result, a great process has been made in both braking and handling performance," comments Linglong, adding that the new series tyres' handling performance is four per cent improved compared with the previous generation.
More than 200 summer fitments
Linglong will offer the ComfortMaster in 110 dimensions for 13- to 17-inch rim diameters. The Linglong SportMaster will be available in 58 dimensions for 17- to 22-inch rim diameters. The Grip Master C/S size range covers fitments for 18- to 21-inch rim diameters, 61 dimensions in total.