Linglong bringing Hubtrac brand to USA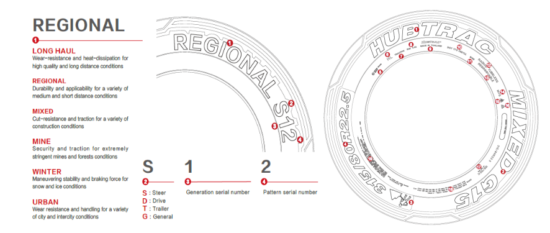 Towards the end of last year, Linglong Tire announced it would bring its new Hubtrac tyre brand to Europe. The tyre maker also intends to sell this commercial range in the USA, taking advantage of its production site in Thailand and under-construction facility in Serbia to avoid the country's anti-dumping and countervailing duties on Chinese products.
"The American tyre market is well-known for its high standards for all steel truck tyres, especially with regards to tyre safety, wear resistance, re-treading, and environmental protection," comments Leon, the new Linglong brand's chief operating officer. "In fact, most of the Hubtrac SKUs can meet the Smartway regulations. We will continue to provide high quality products and competitive costs to provide the consumers with guaranteed healthy and safety standard."
The Hubtrac commercial vehicle range covers long-haul, regional, on- and off-road, mining, winter and urban applications, with more than 140 SKUs available.