Linglong tyres OE on China's most expensive car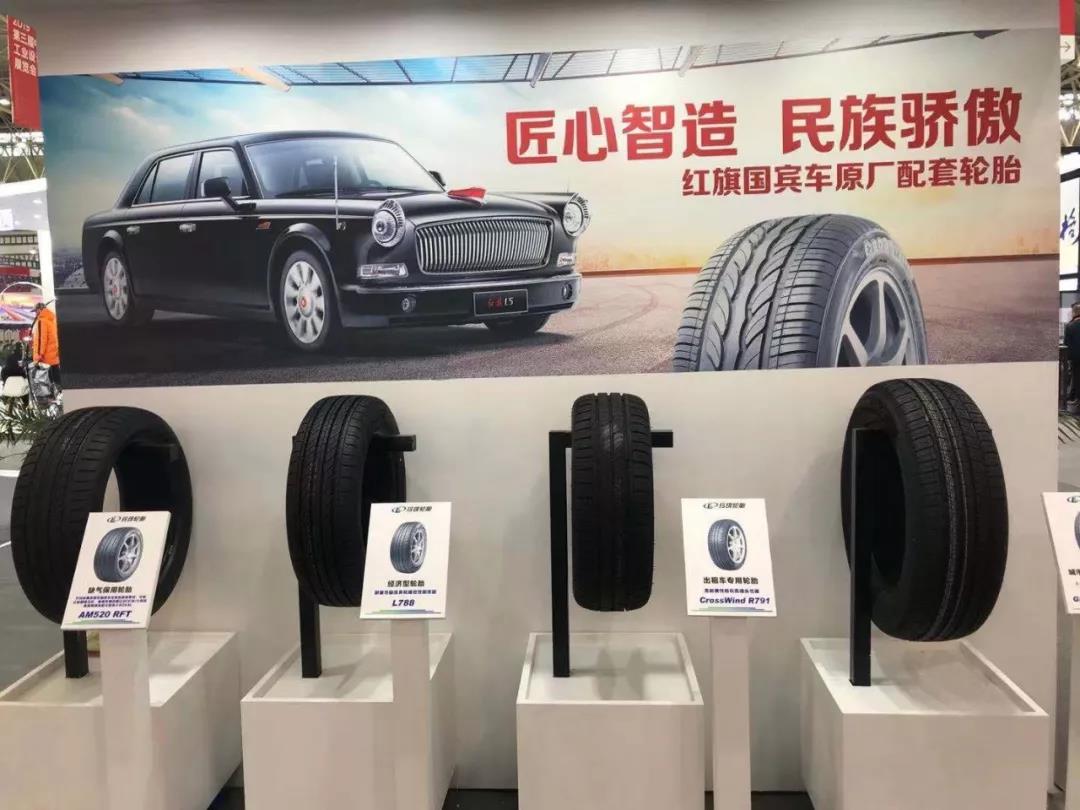 Positive experiences with original equipment tyres play an important role when it comes to choosing replacement tyres, and leading tyre makers therefore strive to gain approvals with OEMs. Linglong Tire recently scored a coup when FAW Group chose its tyres for what's arguably China's most expensive car, the Hongqi L5.
And the Hongqi L5 isn't just out in front in terms of price – it's also the official state car of the People's Republic of China and vehicle of choice for the country's President, Xi Jinping. We haven't inspected the tyres on Xi's presidential saloon, but there's every chance the car rides on Linglong CrossWind tyres. Linglong Tire is supplying this particular model to Hongqi in size 275/40 R20 for fitment on the L5.
What kind of vehicle is the car Jeremy Clarkson described as "magnificent and evil"? Well, if you'd asked a 1950s comic book artist to sketch a car of the future, this is possibly what you'd end up with. The retro styling of the L5 takes many cues from prior models. It even bears more than a passing resemblance to the Hongqi CA72 of 1958, a car loosely based upon Chryslers of the day.
Measuring 5.6 metres long and weighing in at 3.15 tonnes, the Hongqi L5 doesn't provide blistering performance. It comes with a 6.0 litre V12 engine under the bonnet that delivers 402 hp (300 kW) to the road via a full-time 4WD drivetrain. Acceleration from 0 to 100 km/h is a stately 8.3 seconds, and the W speed rated Linglong tyres are more than adequate for a top speed of 220 km/h or 137 mph.
But should you desire to wallow in luxury befitting a head of state, the L5 is the car for you. The top of the line Hongqi doesn't just settle for the finest in wood and leather, along with a host of electronic gizmos. The list of standard features includes unique touches such as jade-inlay interior door handles. And one would hope the stylised red flag turning indicators on the sides gain President Xi's nod of approval. Hongqi is, incidentally, the Chinese word for Red Flag.
All this car can be yours if you have at least RMB 5 million (£558,000) to spare – and if the manufacturer deems you worthy of the Hongqi L5. Prospective buyers are evaluated on a range of criteria before their application to purchase an L5 is approved. It also helps if you live in China, as unlike some other FAW Group products the luxury Hongqi isn't offered for export.
As mentioned, the Linglong CrossWind 275/40 R20 is W speed rated. This means it's good for 168 mph or 270 km/h. Linglong Tire says the tyre's directional tread pattern offers "excellent handling performance" and "low noise." We've seen this particular CrossWind pattern as far afield as Australia and the Americas, however Linglong doesn't currently offer it for sale in the UK or Europe.