Continental creating 'Autonomous Mobility' business area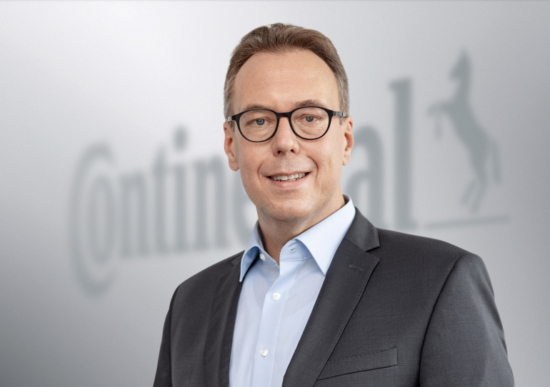 During its meeting yesterday, the Continental AG Supervisory Board agreed upon an "important phase" in the company's transition from tyre maker to mobility supplier. From 1 January 2022, Continental will elevate its business with systems for advanced driver assistance and automated driving into its own business area within its Automotive Technologies group sector.
At the core of the new 'Autonomous Mobility' business area will be the current Advanced Driver Assistance Systems (ADAS) business unit. Frank Petznick, who took charge of the ADAS business unit in August 2020, will head the business area.
Exploiting attractive opportunities
The new business area will be well financed. At the same time as it published its preliminary annual figures on 9 March, Continental announced its intention to spend an addition 200 million to 250 million euros this year on developing technologies for assisted and autonomous driving. Its aim here is to fully exploit the "attractive opportunities that continue to arise" from the rapid development of these markets, and turn them into profitable growth.
"We are implementing our strategy with determination. Accordingly, we are investing in our growth areas and future technologies, seizing market opportunities, enhancing our capacity to respond and providing for greater transparency," explains Nikolai Setzer, Continental's chief executive officer. "The autonomous mobility market will more than double in the next three years. Owing to the strategic significance of the necessary technologies and their promising growth prospects, we are intensifying our focus here by creating new structures to research, develop and industrialise these technologies. This also enables us to provide all of our business areas with the additional freedom to concentrate even more on their core areas."
Global technology leadership in assisted & automated driving
Setzer sees Continental as already occupying a strong position in this business area. "We are expanding this position extensively, giving our activities in the area a big boost and gaining momentum as a top team in the autonomous mobility market. At the same time, we are opening ourselves up even more to potential large-scale cooperation with technology partners and start-up companies. After all, our goal is and will continue to be global technology leadership when it comes to assisted and automated driving."
Continental received customer orders valued at more than 9 billion euros in this area between 2018 and 2020. The company intends to increase this amount substantially, as the potential scope of supply will go up in value many times over in the coming years in line with the growing uptake of vehicle automation.
"It is software that will clearly make the difference in the future," comments Setzer. "Its development and industrialisation require that we have extremely short response times and the utmost flexibility as well as agile, interdisciplinary cooperation within our organisation and with our external partners in all regions."