German technology substituting football: Continental launches new global campaign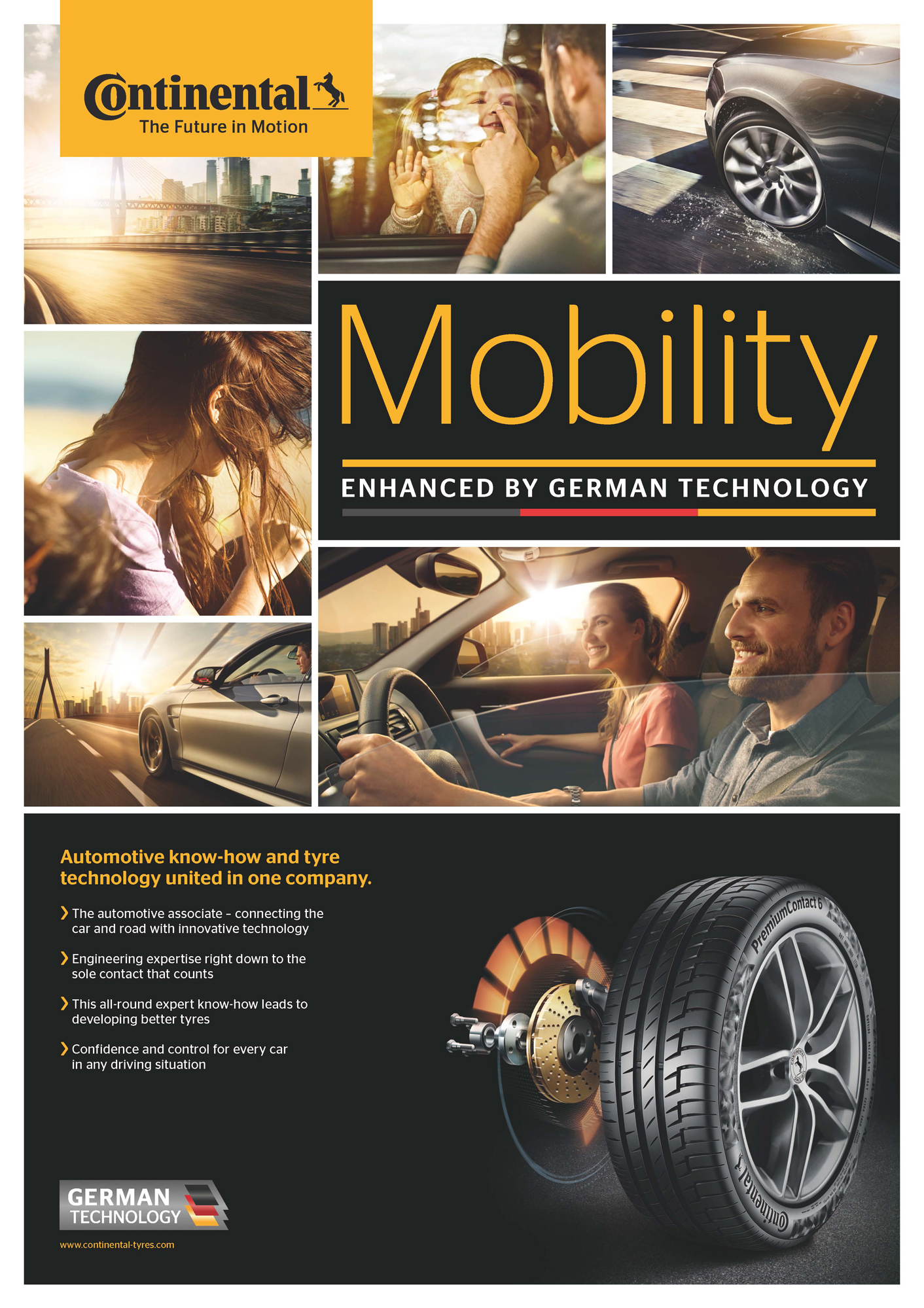 When Continental began its engagement with the UEFA Champions League in 1995, the notion of a tyre maker sponsoring a football championship rather than a motorsport series was considered novel. Not so today – established and aspiring manufacturers alike have snapped up an abundance of club and series affiliations, and promote these with varying degrees of success. Football sponsorship has become ubiquitous within the tyre industry, and perhaps for this reason, Continental has decided to call it a day. The company has blown the fulltime whistle on its involvement with football, and as of this month begins a new global campaign that ties in with its 'Vision Zero' aspirations.
Looking back at 21 years as an official sponsor of the world's six most popular football tournaments – the FIFA 2006, 2010 and 2014 World Cups and the UEFA EURO 2008, 2012 and 2016 events – and of the UEFA Champions League from 1995 to 2000, Continental states that football sponsorship proved to be "a highly efficient way" of elevating the Continental tyre brand's visibility in most European markets. Tire division head Nikolai Setzer sees a "long-term positive impact" arising from sponsorship deals that initially set Continental apart from many of its competitors. "It has generated a major boost in brand recognition in our main European markets," he comments.
However, some say that to be a winner, you have to know when to quit: "When the UEFA EURO 2016 event drew to a close we had achieved the brand recognition targets we had set for the communication platform that football provided," states the Tire division head. "The level of recognition we have reached means that we can now take the logical next strategic step with our premium tyre brand in Europe."
Setzer explains that Continental's new target positioning is based upon its "decade-long focus on safety by delivering the shortest braking distances" and is designed to be combined long-term with Vision Zero – the company's vision of zero road fatalities, zero injuries and zero accidents. "Together with our Chassis & Safety division, we are aiming to highlight the contribution to greater road safety that advanced driver assistance systems such as ESC, AEB and motorcycle ABS make in conjunction with premium tyres – a contribution we are working to advance every day," he elaborates. Against this backdrop, Continental considers the motto of the new marketing campaign – 'Mobility enhanced by German technology' – to be an obvious choice.
"We are convinced that this is the logical target positioning for Continental, because no other tyre manufacturer or automotive supplier in the world commands this unique combination of tyre technology and automotive competence," states Setzer. "That's why our premium Continental brand today stands for maximum safety out on the roads, and we are aiming to further reinforce this position in the future. Going forward, German expertise in terms of tyre technology and automotive engineering will be at the heart of not only our daily development efforts but also our marketing and communications activities."
The new pan-European campaign will be broadcast on television and appear in print media, at points of sale and online. Continental also plans to use various social media channels to engage in dialogue with drivers and other users in order to explain the benefits of the mobility solutions it can offer. "As well as creating a more modern and vital presence, as we developed the campaign we made sure to generate greater flexibility than in the past," says Silke Gliemann, head of marketing communications in the Europe, Middle East and Africa (EMEA) region. "This is reflected, for example, in the more varied selection of images we use to illustrate a range of different topics, helping to set us clearly apart from the competition in the replacement sector."
The new campaign was drawn up in conjunction with Serviceplan Campaign International GmbH & Co. KG in Hamburg, Germany and will be gradually rolled out across Europe. Production of the television spots was handled by Markenfilm GmbH & Co. KG, also based in Hamburg. In terms of content strategy, both the new campaign and Continental's www.VisionZeroWorld.com website are aligned with Vision Zero. The overall offering will include a broad spectrum of multimedia content that deals with how to increase road safety through the use of accident prevention technologies. One ongoing focus of coverage will be Continental's engagement as an automotive supplier and exclusive tyre partner to Global NCAP's 'Stop the Crash' campaign, which aims to spread the word about precisely these accident prevention technologies, particularly in densely populated emerging economies. Continental sates that Stop the Crash is "ideally aligned with its future target positioning."