Continental announces major organisational realignment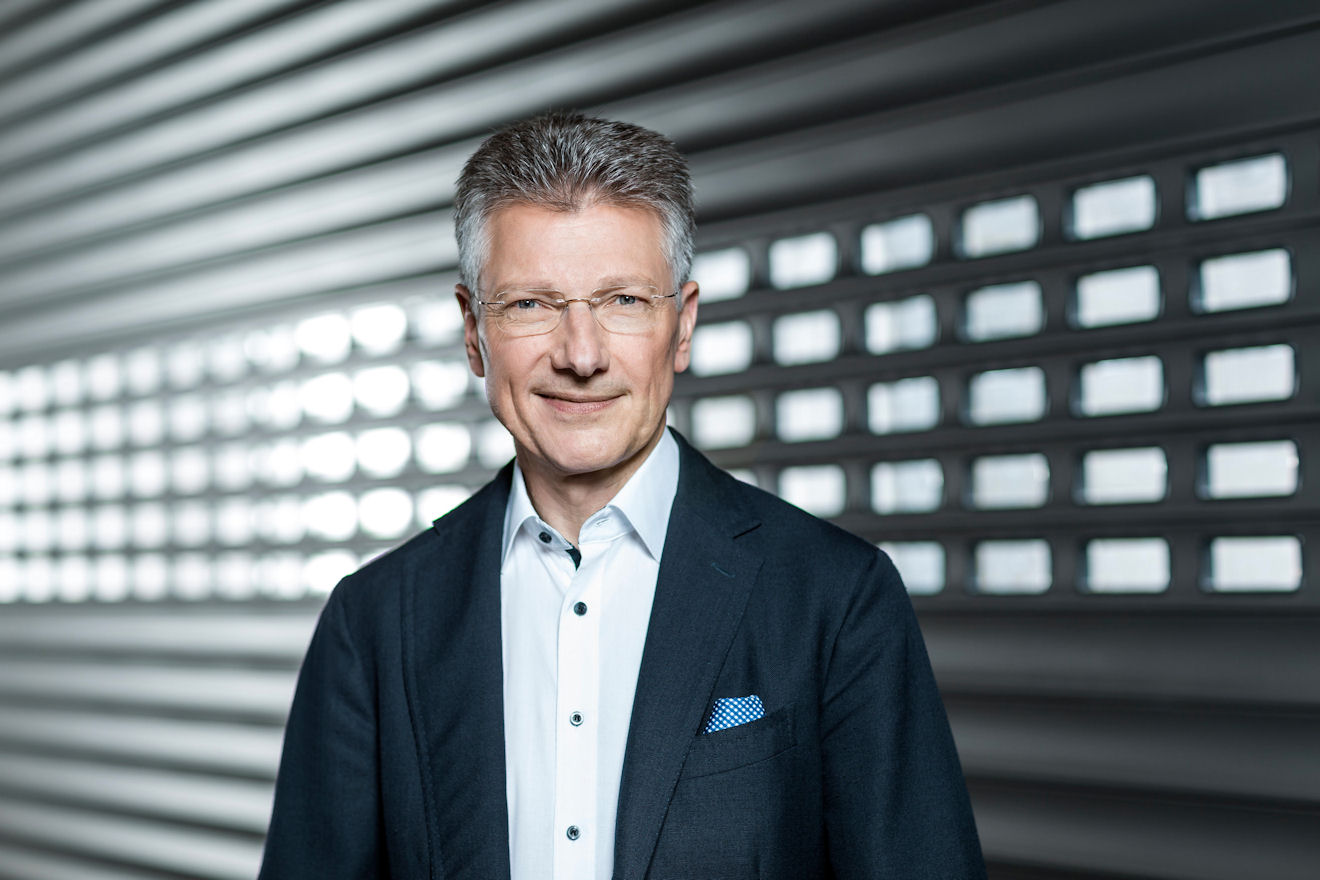 Tyre maker and automotive technology firm Continental says it will be "one of the largest organisational realignments" in its history: The Executive Board of Continental AG has announced plans to create a holding structure under a new umbrella brand, Continental Group, and support this holding structure with three new business sectors – Continental Rubber, Continental Automotive and Powertrain. These sectors will succeed the current Automotive Group and Rubber Group.
The reporting structure and new names will be introduced in 2020. Continental intends to establish the business sectors step-by-step.
The Powertrain division, currently part of the Automotive Group, will be transformed into an independent legal identity with a new name and management by the start of 2019. We can expect a partial initial public offering (IPO) from mid-2019.
The Automotive Group's current Chassis & Safety and Interior divisions will be reorganised by the beginning of 2020. They will become two business areas, Autonomous Driving Technologies and Vehicle Networking Technologies, with their business results reported in the new Continental Automotive group sector. Both areas will be supported by a newly-created central Automotive Research and Development function.
The current Tires division will be renamed Tire Technologies and it, along with ContiTech, will retain its independent organisational structure. Both divisions' business results will be reported in the future Continental Rubber group sector.
"This is indeed a historic day for Continental," stated Dr Elmar Degenhart, chief executive officer of Continental. "We are heading into the future of mobility at full speed. Our proven readiness and capacity to change give us an outstanding competitive edge which we want to use to the fullest. Our realignment will make us exceptionally flexible and agile. In Continental's successful values alliance for top value creation, we are growing to meet upcoming challenges, remaining competitive now and in the future. This continues to require pioneering and innovative excellence. With this alliance, we are opening up new, promising perspectives for our customers, employees, investors and all other stakeholders."
Degenhart believes that in the coming decade and beyond, the global automotive industry will "undergo the largest and most profound transformation" in its more than 130-year history. "We are looking ahead and taking on this transformation at an early stage. Strong and confident, we are doing our part to shape and guide this transformation," he added, pointing out that months of intensive preparation were required in order to come to this far-reaching decision."
Powertrain Group
Subject to the approval of Continental AG's Supervisory Board, the Powertrain division will be transformed into an independent legal entity with a new name at the beginning of 2019. Andreas Wolf will assume responsibility for the new Powertrain company. He is currently in charge of the Body & Security business unit within the Interior division.
Powertrain will continue to be in charge of all future business involving hybrid and electric drive systems and all current battery activities, in addition to the combustion engine business. This includes, for instance, the joint venture for 48-volt battery systems recently announced.
As mentioned, Continental is preparing a partial IPO for the new Powertrain company, which could take place staring mid-2019. Continental does not, however, plan to relinquish control of the Powertrain business in the medium or long term.
In the new business sector, Continental can envision producing battery cells comprised of solid materials (solid-state technology) in the future, also after this change has been implemented. The company comments that this would "require an attractive business model." A decision on this matter is not expected until after 2020.
Continental is creating a new independent legal entity in response to changes it foresees taking place in the drive systems business. "The way the market evolves will largely be determined by political demands regarding emission limits," writes the company in a statement. "The pace at which political decision-makers are pushing regulations varies, particularly in key markets, including Europe, North America and China, as well as Japan and South Korea, and growth markets such as India. This requires a great deal of flexibility on the part of the industry in order to be able to react quickly to the individual needs of the various markets, regulatory authorities, societies and customers."
Reorganisation of the Chassis & Safety and Interior divisions
The operations of the two other Automotive divisions – Chassis & Safety and Interior – will be realigned in accordance with anticipated changing requirements and future opportunities presented by the markets. They will be divided into two newly created business areas called Autonomous Driving Technologies and Vehicle Networking Technologies by the beginning of 2020.
The Autonomous Driving Technologies business area will consist of automated and autonomous driving as well as all familiar chassis functions including, for example, electronic and hydraulic braking, stability and chassis control, and electronic air suspension. The Vehicle Networking Technologies business area will deal with internal and external vehicle connectivity. The details are expected to be worked out and announced by mid-2019.
With this reorganisation, Continental is above all pursuing the goal of gearing its business with pioneering technologies toward continuing profitable growth, while exploiting this and future growth opportunities faster and more efficiently. In its new automotive business (minus the Powertrain division), the technology company expects to increase sales from about 19 billion euros in 2017 to approximately 30 billion euros in 2023.
Rubber sector to remain Continental-owned – for now
The divisions within the Rubber Group, Tire (to be renamed Tire Technologies) and ContiTech, will report as a group sector known as Continental Rubber. The two business areas will continue to specialise in the development of technology products based upon rubber and plastics.
This business, which is the nucleus and origin of the 147-year-old German company, will continue to be owned by Continental. The issuance of non-controlling interests, such as in the form of an IPO, isn't planned at present, yet Continental says this is "an option for the future." Several years ago, Continental laid the groundwork for such a scenario, making it possible to create a new legal entity out of this business.