Continental discussing 'need for action' with employee representatives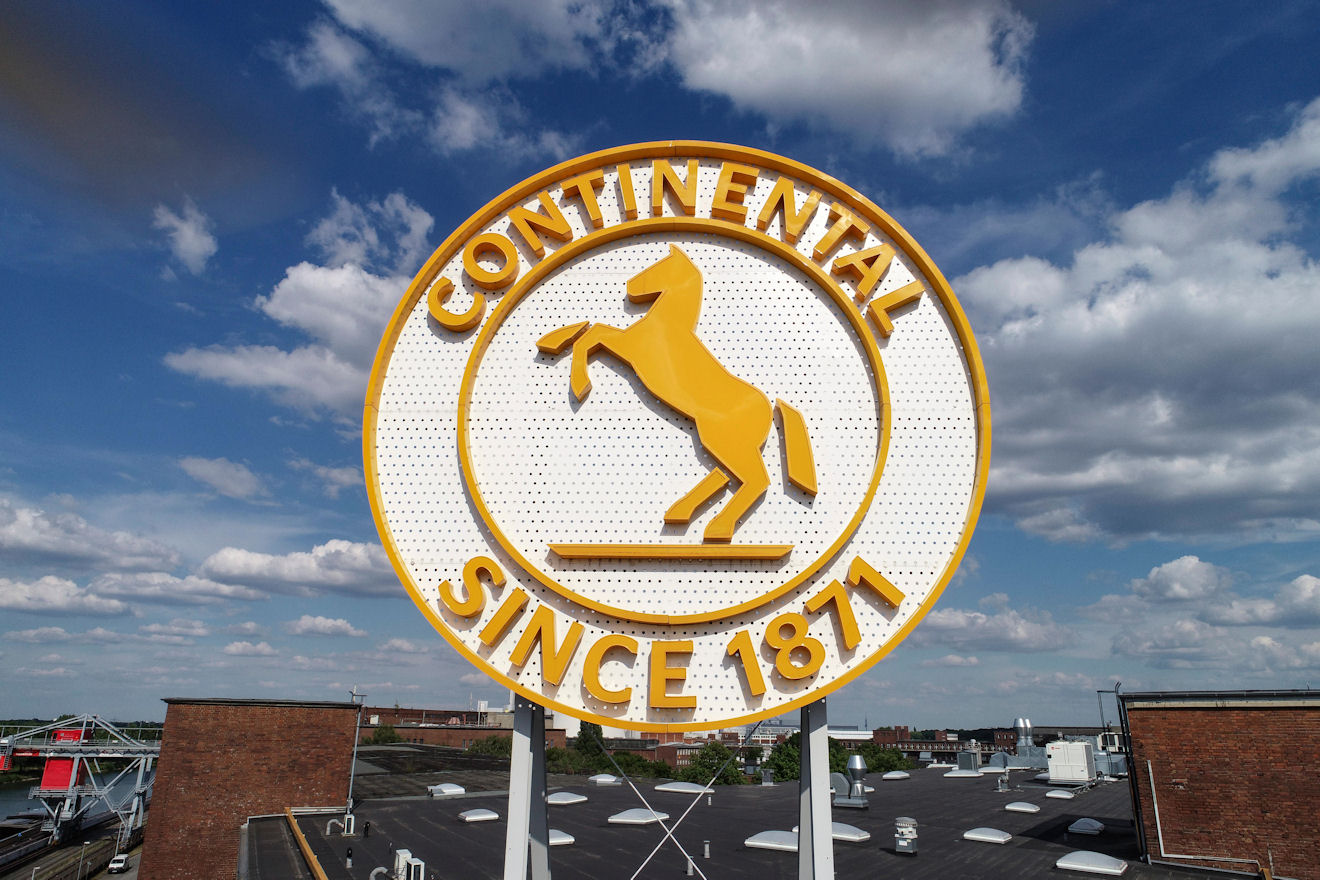 Continental is the latest automotive sector company to report lower year-on-year income in the first six months of 2019. This trend was even more pronounced in the second quarter of the year. The tyre maker and automotive systems supplier describes its fiscal performance during the period as "an overall solid" result despite a "sharply declining market," a quarter in which global passenger and light commercial vehicle production decreased around seven per cent compared with the second quarter of last year. It is nevertheless considering ways of keeping its production costs in check, and will report its progress to this end in the weeks to come.
Consolidated sales amounted to 11.26 billion euros in the second quarter of 2019, 1.0 per cent lower than a year earlier. Organic sales growth in the second quarter, adjusted for changes in the scope of consolidation and exchange-rate effects, was down 3.7 per cent. Adjusted EBIT in the second quarter amounted to 868.1 million euros, 24.8 per cent lower year-on-year. This equates to a margin of 7.8 per cent (Q2 2018: 10.2%). Net income declined 41.0 per cent to 484.8 million euros.
Looking at Continental's financial results from 1 January to 30 June 2019, we see a 0.3 per cent year-on-year decrease in consolidated sales, to 22.31 billion euros. Adjusted EBIT was down 21.1 per cent to 1.75 billion euros, with a margin of 8.0 per cent (H1 2018: 9.9%). Net income declined 32.0 per cent year-on-year to 1.06 billion euros.
Sales within Continental's Rubber Group, the business area responsible for tyre making activities, increased 2.5 per cent year-on-year in the second quarter of 2019, to 4.52 billion euros. Adjusted EBIT, at 540.3 million euros, was down 14.5 per cent, with a margin of 12.3 per cent (Q2 2018: 14.3%). First half sales for the Rubber Group amounted to 8.89 billion euros, a 3.1 per cent year-on-year improvement. Adjusted EBIT was down 8.6 per cent, to 1.08 billion euros, with a margin of 12.4 per cent (H1 2018: 13.6%).
"The current market environment is highly challenging," stated Dr Elmar Degenhart, chief executive officer of Continental. "The key automotive markets of Europe, North America and particularly China are declining. We are responding to the declining market by ensuring rigorous cost discipline and enhancing our competitiveness."
Plant closures, layoffs possible?
We've already seen Goodyear cutting its workforce in a high-cost production location, and Michelin is evaluating its options at a site affected by the current slump in car production. Comments made by Degenhart suggest that Continental is also looking at ways to keep its costs in check. According to Continental, the chief executive officer is concerned about the "massively increasing pressure on industry locations such as Germany, where energy, tax and social costs are comparatively high."
Moreover, he noted that the automotive industry is currently undergoing a fundamental, dramatically accelerating and partly disruptive transformation around the world. The Continental Supervisory Board has discussed these challenges. The company's management team has also outlined a strategy it hopes will enable Continental to maintain its financial strength in the long term, increase its competitiveness and safeguard its viability.
Continental says the "resulting need for action" is currently being discussed with employee representatives, with the aim of drawing up a plan together in the coming weeks on how to proceed. The Executive Board and employee representatives will report on the results once an understanding has been reached.