Kumho gains China Red Dot Design award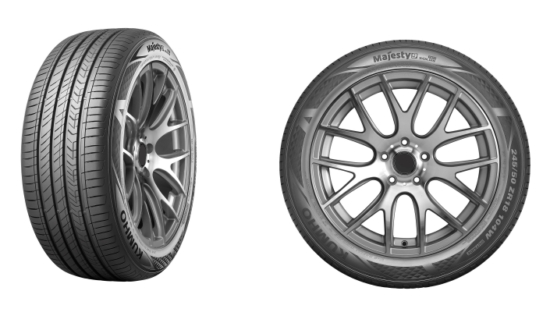 Kumho Tire has the distinction of being the only tyre manufacturer to be honoured with a 2020 China Red Dot Design award. It gained this accolade via the Kumho Majesty 9 Solus TA93, an asymmetric tread summer tyre it adapted specifically for the Chinese market.
The product is based on the Majesty 9 SOLUS TA91 that Kumho launched in its home market of Korea in 2019, but has been tweaked to satisfy the particular demands of consumers in China. It features sound harmony technology to reduce noise levels and provide greater comfort. Optimum contact pressure and increased durability are other notable qualities of the revised pattern.
The result of a union between the Xiamen Culture and Media Group and Red Dot of Germany, the China Red Dot Design Award was created to recognise design excellence in products either manufactured by Chinese companies or international firms trading in China. Competition is fierce and just three per cent of the 6,000 entries received for the recent competition were successful.
"The receipt of this award is yet more recognition of our technological prowess and design excellence," comments Jung ll-Taik, senior vice-president of Research & Development at Kumho Tire. "Over the years, Kumho has remained committed to creating new designs and world-class products that meet the needs of consumers in our endeavour to achieve technological innovation and become a trendsetter going forward."
The Kumho Solus TA93 will be exhibited along with the other 2020 winners in the Red Dot Design Museum at Xiamen Airport until April 2021.