Two Kumho tyres receive Red Dot awards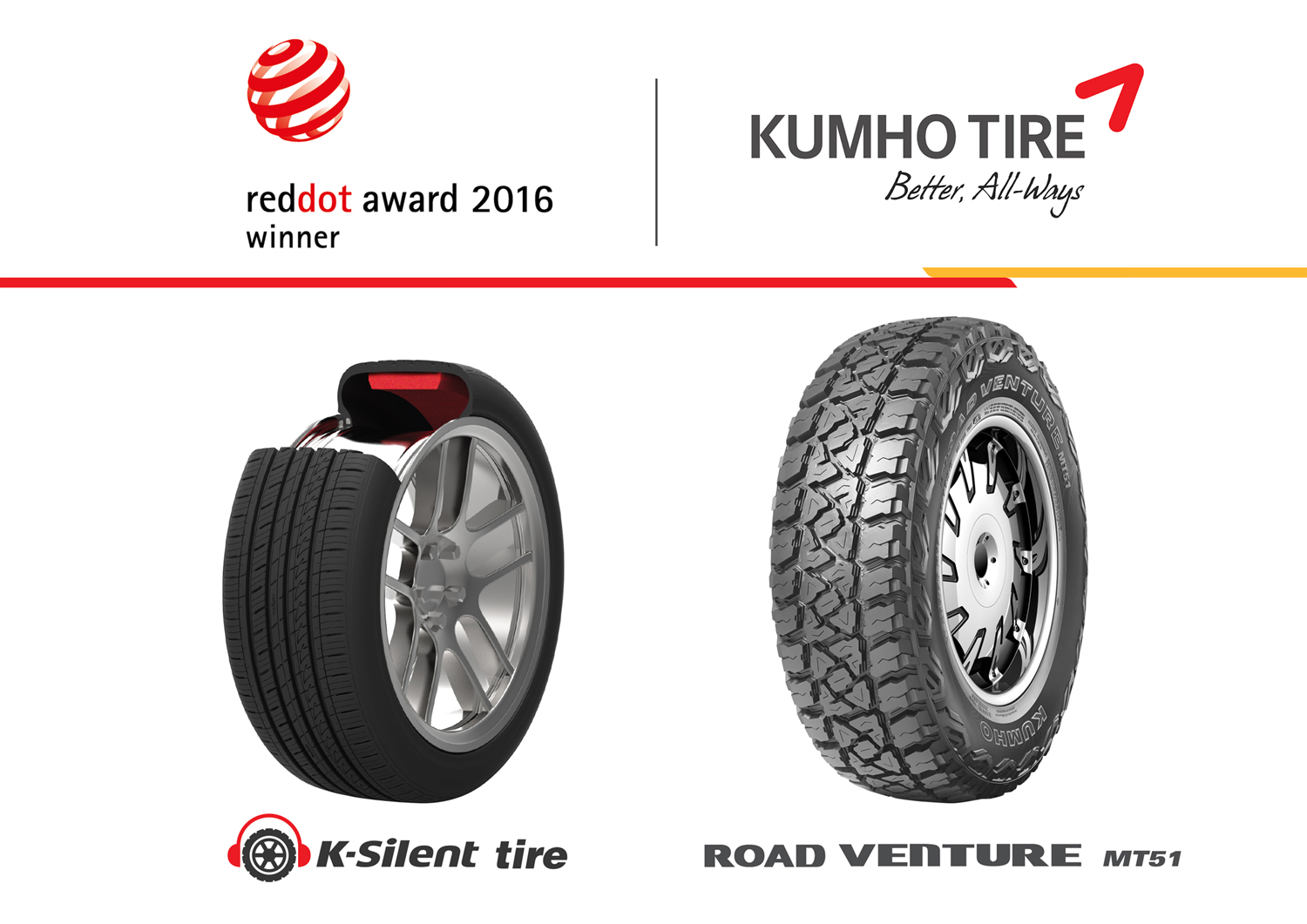 For the fifth consecutive year, Kumho Tire has been honoured with a Red Dot Design Award. Kumho's winning entries within the product design category of this year's awards were the K-Silent Tyre and Road Venture MT51.
The K-Silent Tyre, which reduces the resonance noise created by air vibration within a tyre, was introduced in certain global markets in June 2015. Kumho claims the technology's development as an industry first, and the tyre maker has obtained a Korean patent for the design and related noise-absorbing components – patents for the technology are currently being sought in other countries.
The mud terrain Road Venture MT51 is intended for both on- and off-road use and underwent testing on all manner of surfaces in the Australian outback – Kumho reports that the tyre has subsequently been well received by SUV and pickup truck owners alike. The zigzag tread blocks have been designed to cope with rocky roads and help prevent stones and mud from becoming stuck in the grooves.
"The Red Dot Award ceremony is one of the world's largest gatherings for those involved in industrial design. The receipt of the Award for a fifth consecutive year is welcome independent recognition of the competitiveness of our designs," said Jeong Taek-Gyun, senior managing director of Kumho's R&D headquarters. "We will continue to build on our capabilities in design and all other areas of tyre technology in order to further enhance our brand image."