Trelleborg gains Deutz-Fahr supplier award in China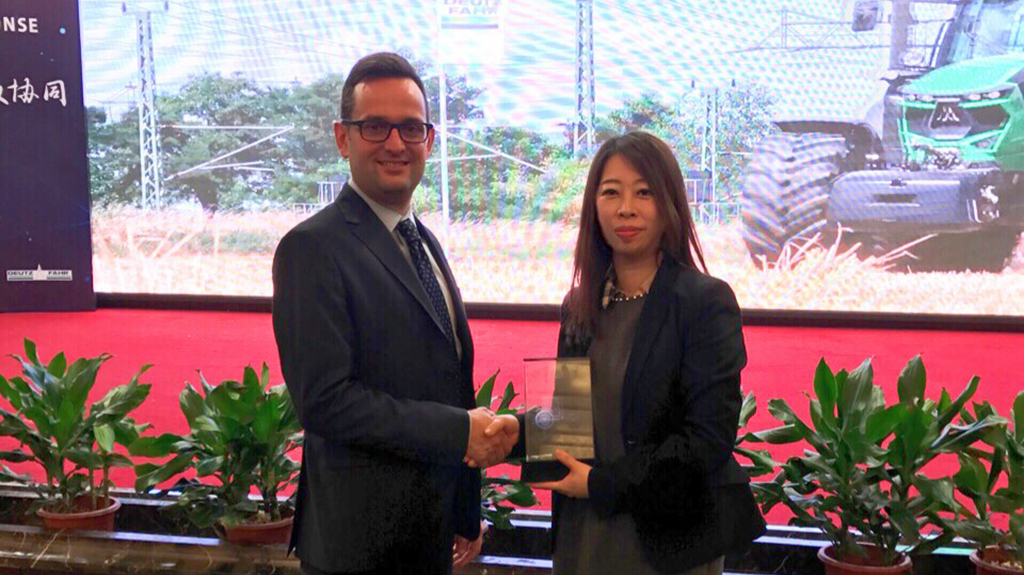 Trelleborg is a Deutz-Fahr China '2016 Excellent Supplier'. It gained this accolade on 13 January at a meeting of suppliers organised by Deutz-Fahr Machinery Company Ltd in Linyi, China. The award was received on behalf of the tyre maker by Sandy Luo, senior sales and marketing manager at Trelleborg Agricultural and Forestry Tire in China.
"It's a great honour to receive the "Excellent Supplier Award" from Deutz-Fahr. Trelleborg has worked closely with Deutz-Fahr on different projects in China as a global partner," Luo commented. "China is a fast growing market for the agriculture machinery industry and especially for HP tractors. Chinese farmers are becoming even more professional and they have seen added value provided by leading agriculture machinery companies and premium brands such as Trelleborg and Deutz-Fahr."
Deutz-Fahr Machinery Company Ltd was inaugurated in 2011 and produces tractors from 25 to 260 horsepower and other harvest machinery products for the Chinese market.