Continental launches ContiConnect Live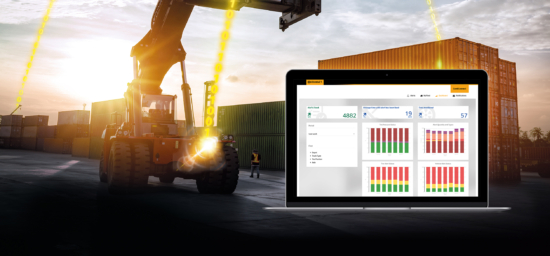 Continental is launching ContiConnect Live, a digital tyre pressure monitoring solution designed to complement ContiPressureCheck and ContiConnect Yard. With ContiConnect Live, the collected data on tyre pressure and temperature are sent in real time to the cloud using a central telematics unit. In addition, the unit transmits the vehicle's location using GPS and records the operating hours of the tyres. Fleet managers have a quicker and more comfortable overview of the condition of the vehicles regardless of their location. By evaluating the information, the fleet benefits from reduced downtime, lower maintenance costs and an extended operating time.
ContiConnect Live is said to be available for all tyres from Continental equipped with sensor technology. The application is being rolled out first in Spain, Switzerland, Austria, Denmark, UK, Sweden, Norway, France and Portugal. Other European markets will follow.
The concept has been created in order to supply the demands of fleets to achieve optimal performance and cost efficiency. Fleets with high tyre costs and a high need for machine availability require constant monitoring of the tyre condition. Vehicles sometimes cover long distances, especially on large construction sites, in intralogistics or in ports, which makes monitoring tyre pressure and temperature a challenge for fleet managers. Continental is addressing this issue with ContiConnect Live. In contrast to ContiConnect Yard, the live version does not require any location-specific yard station on the application site with access to the cellular network. Instead, the data is transferred directly to a cloud and can be accessed there.
Another benefit of the cloud solution is that it increases speed and reliability. The fully integrated control solution for the tyre condition consists of various components: The intelligent tyre from Continental measures inflation pressure and temperature with the factory-fitted sensor inside the tyre. The sensor data are sent in real time to the integrated central telematics unit.
From there, the data is transferred to the cloud, where it can be accessed via the web portal. In the web portal, a detailed view of the vehicle including alarm, pressure and temperature history as well as GPS data and operating hours is made available. If the data is not ideal, fleet managers are proactively informed via SMS or email, which minimizes flat tires and increases the safety of drivers and vehicles. This enables fleet managers to monitor tires flexibly, regardless of where the vehicles are located.