Avon tyres for KTM 890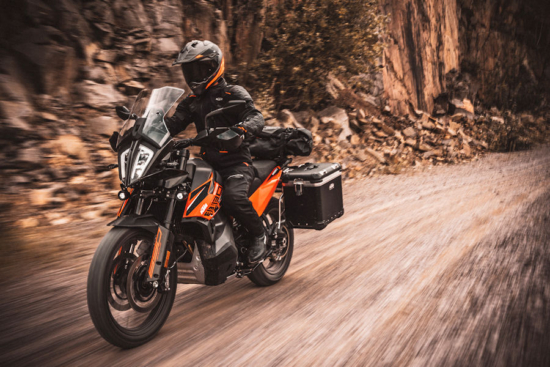 The working relationship between Avon Tyres and motorcycle manufacturer KTM continues in 2021 with the selection of Avon tyres for the new KTM 890 Adventure. This successor to the 790 Adventure – which also wore Avon tyres – comes with the Avon Trailrider as standard in a 21-inch front wheel size (90/90-21) and 18-inch rear (150/70 R18).
Avon says the Trailrider is designed to deliver supreme mileage, stability and grip in all weather conditions on all surfaces, featuring the latest in casing construction technology, along with a tri-compound tread.
"We are very proud to be featured on the new KTM 890 Adventure bike," comments René Delonge, global OE sales, Avon Tyre "It has been a joy to work with KTM in recent years and the 890 marks another important step in our journey together. We cannot wait to see the bike in action – on- and off-road – in 2021."
Joachim Sauer, KTM product manager, adds: "We are excited to continue our relationship with Avon Tyres into 2021. Following on from the success of the KTM 790 Adventure, we look forward to going to the next level with the KTM 890 Adventure. For every KTM model we look for the optimum tyre performance in all conditions and we know we can count on Avon Tyres to help us achieve this goal."
Avon a KTM A+ supplier
Following a robust evaluation, Avon Tyres was recently recognised by KTM as an A+ supplier and was awarded a 'Supplier Excellence Award' for "performance and reliability" in delivering products throughout 2019.