Wastefront signs exclusive project delivery partnership with Devaltec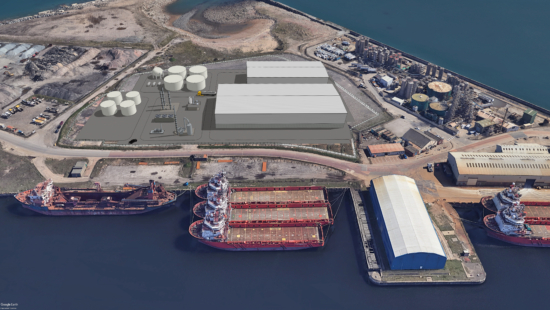 Norwegian waste tyre recycling company, Wastefront AS has entered into an exclusive long-term project delivery partnership with Devaltec LLC. The partnership will commence with Wastefront's first waste tyre recycling plant in Sunderland, due for completion in 2023. Wastefront had previously secured a 10-year offtake agreement with Devaltec's liquid offtaker, Vitol for the production of liquid hydrocarbons and certain non-liquid products due to be produced at the Sunderland plant and future plant sites. Devaltec will now be the primary strategic partner to Wastefront, co-leading the development of all upcoming projects for the next five years. It is contracted to deliver production from multiple plants of minimum 1000 MTD.
Led by its CEO Vianney Valès – a former top executive in Oil & Gas in Shell and Galp Energia – Devaltec's team equips Wastefront with a wealth of experience in bringing innovative projects and technologies to commercial success. Devaltec's rigorous approach to project management ensures a systematic mitigation of risks while maximising profitability.
Inge Berge, CEO and co-founder of Wastefront, comments: "Wastefront's ambition is to become the world leader on tyre recycling, building a profitable growth company while at the same time solving a global environmental problem. In order to achieve this, we will partner with the very best in the industry. We believe Devaltec's industrial background and project experience will play a key part in realising Wastefront's potential, so I'm excited to be able to announce this strategic partnership."
Vianney Valès, CEO of Devaltec, comments: "Wastefront has built solid foundations to be an international leader in the recycling of wastes into valuable products. Devaltec is looking forward to this exclusive project delivery partnership. It brings together two companies with complementary skills, able to capture significant value in sustainable energy and waste recycling."
Wastefront wants to build new plants combining conventional technologies with the company's own proprietary process. This is designed to minimise the environmental impact typically associated with traditional tyre pyrolysis. The company says its pyrolytic reactors comply with all local environmental regulations and the technology meets with the emissions levels and specifications established by the European standards. The gas purification system removes pollutants, organic compounds and harmful solid particles without releasing unwanted by-products into the environment.
Wastefront adds that the estimated 29 million metric tonnes of vehicle tyres which reach the end of their lifespan each year are "an underreported but major cause of pollution." Converting this non-biodegradable waste into usable commodities would also help offset carbon emissions, since they could replace crude oil in certain applications. It says its Sunderland plant will process 60,000 metric tonnes of ELT waste per annum.
Pic: Vianney Vales 1
Cap: Vianney Valès, CEO of Devaltec (Photo: Wastefront)