Maxxis Vansmart range 'punches above its weight' in latest independent tests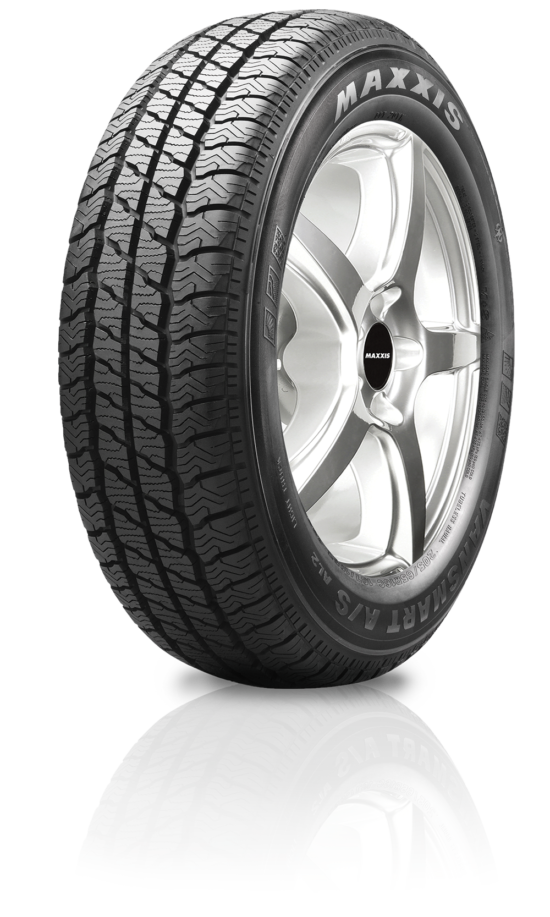 Maxxis's light commercial tyre range received a boost with the selection of the Mecotra ME3+ as the original equipment tyre on the 2021 Volkswagen Caddy 5. While this version of the tyre was developed specially for the new VW, Maxxis' existing van-focused products have also been "punching above their weight," according to the manufacturer, in independent tyre tests. The manufacturer says it is "committed to delivering high-quality tyres to the world at affordable price." Comprising the Vansmart MCV3+ and the all-season Vansmart AS AL2, the range offers high-speed stability and all-weather driving.
Maxxis tells Tyres & Accessories that its Vansmart AS AL2 is an ideal option for the UK climate. The AL2 performs in both wet and dry conditions, with a compound and tread pattern to help improve performance in all weather. The manufacturer says its performance inspires confidence in ice and snow too, regardless of the load weight. The tyre features lateral grooves to increase grip on wet road surfaces, while the silica compound keeps the rubber supple at low temperatures, improves ride comfort and improves road contact.
Like many recent Maxxis tyres, the AL2 has even proven its performance in a recent independent tyre test. It finished in a respectable fourth position, ahead of the premium brand Pirelli Carrier All Season. The 2020 AutoBild Van All Season Commercial Tyre Test noted the AL2 as a "Well priced all-season tyre with a balanced performance" and "Good winter performance."
The Vansmart MCV3+ van tyre is designed to offer high-speed stability and good wet weather driving. The MCV3+ provides consistent performance even when loaded, whilst delivering a comfortable, quiet ride. The large shoulder blocks and connections between blocks also prevent uneven wear.
The Vansmart MCV3+ was included in the 2019 ADAC Van C Tyre Test among a total of 16 tyres. Premium and mid-range tyres were tested in the size 215/65 R16, with the Vansmart MCV3+ finishing sixth. It achieved particularly good results in the dry, with very low wear and an overall score of 4.6, behind the Continental ContiVanContact 200 with a total score of 5.2.