UK grants state funding for Swedish tyre recovery technology feasibility study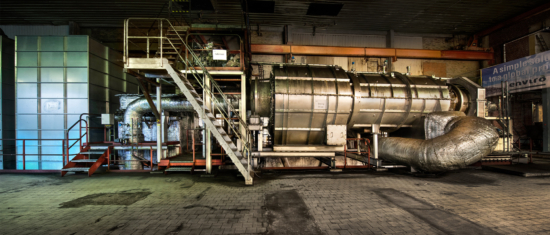 2G BioPOWER, the UK market representative of Scandinavian Enviro Systems (Enviro), has been granted UK state funding to investigate the possibilities for the "large-scale introduction" of its end-of-life tyre recovery technology into the country. The study's objectives include investigating the recovery of oil and carbon black from domestic end-of-life tyres. The news follows growing interest in the UK's ELT processing operations in 2020, particularly driven by advanced pyrolysis processes. Tyrepress discusses more on the UK tyre recovery in Session 4 of the virtual Tyre Industry Conference here. The equivalent of 2.5 million Swedish krona (approximately £220,000) has been granted for the study.
The study is primarily interested in the possibilities of recovering and refining natural rubber-based, renewable oil from ELTs. A vehicle tyre consists of approximately 50 per cent oil, a significant portion of which comes from natural rubber. Enviro states that its advanced recovery method extracts used tyre components in the form of pyrolysis oil, which can then be refined or used to replace fossil fuel-based oil in several different contexts. 2G BioPOWER will be joined by engineering company OSL, an international company in the oil sector with operations in countries including the UK, in the study.
2G BioPOWER, which has been commissioned to lead the study, has represented Enviro in the UK regarding certain aspects of its business since 2015. The objectives of the preliminary study include investigating the supply of end-of-life tyres, including logistics; reporting on the outcome of pyrolysis oil testing; quantifying the market for carbon black in the tyre industry; and producing a capital investment appraisal for large-scale use of Enviro's technology in the UK. It is estimated that the preliminary study will extend over a period of up to six months.
Process presentation from Scandinavian Enviro Systems on Vimeo.
Growing interest in UK tyre recycling
Tyrepress has reported a number of new investments into the UK's tyre recovery sector in 2020. Enviro estimates say the UK generates approximately 450,000 tonnes of end-of-life tyres. It adds that 400,000 tonnes are ground down to granulate or exported to countries such as India, where they continue to be used despite safety risks, or are transformed into low-value oil products with negative environmental impacts. In the worst-case scenario, they have been simply dumped, again causing harm to the local environment. In the last 12 months, India has moved to prevent the UK and other European nations from exporting waste there. This preventative measure joins more positive measures to move towards circular economy recycling goals within the UK, creating new demand for capacity.
The UK state-financed innovation office Innovate UK has therefore awarded funding for 2G BioPOWER's feasibility study. It will investigate the conditions for recovering a large percentage of ELTs within the country's borders using Enviro's patented pyrolysis technology.
Tyre Recycling – Coronavirus and the Circular Economy