TyreSafe names online briefing speakers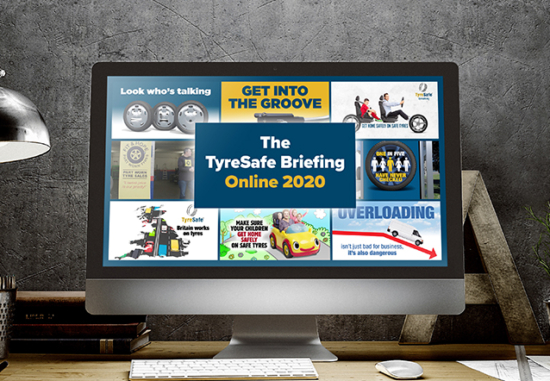 TyreSafe has named the speakers for its first fully online briefing on Thursday 17 September at 14:00.
Stuart Jackson, TyreSafe Chair, will host the briefing and lead a panel discussing national road safety campaigns and the significance of tyre safety in reducing incidents and casualties. Speakers include, Stuart Lovatt, Highways England Strategic Road Safety Lead; Tony Crook, National Fire Chief Council Lead Officer Road Safety; Simon Turner, Driving for Better Business Campaign Manager; and James Luckhurst, Project EDWARD founder.
In addition to the launch of Tyre Safety Month materials and other supporter assets, Stone Tyres founder John Stone will provide insight into making tyre safety 'business as usual', while Mark Foster, Ford Tyre Programme Manager, will demonstrate the use of TyreSafe's assets to leverage awareness across the car manufacturer's national network.
Stuart Jackson, Chair of TyreSafe, said: "The TyreSafe Briefing 2020 will bring together some leading names in road safety and tyre safety champions with fresh and unique insights. We will, of course, be launching Tyre Safety Month materials but attendees will also be the first to see innovative new resources for use by our supporters and partners. The 2020 TyreSafe Briefing offers all with an interest in helping to raise tyre safety awareness the opportunity to engage directly with us."