New all-season range from Vredestein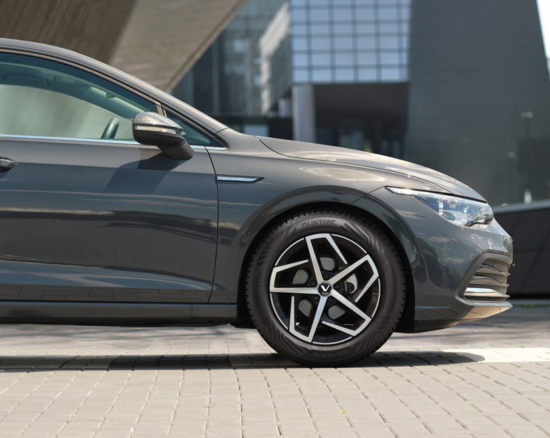 There is no doubt that the all-season tyre segment is one of the fastest-growing in the European market, and it is not difficult to see why; while some countries routinely experience extreme weather conditions in the winter months, much of the continent does not suffer to the same extent. As such, many countries – such as the UK, for example – have never developed a strong winter tyre market.
Having said that, the occasional bout of wintry weather can still cause chaos on the roads and a growing number of motorists have found the ideal solution; a tyre that performs well in all weather conditions and which does not have to be changed twice a year – the all-season tyre (AST).
As an illustration of the growing popularity of these products, the European AST segment grew last year by 23 per cent. One brand which has carved out a niche for itself in this particular market is Vredestein; the company introduced its first AST 28 years ago and today claims the largest all-season portfolio in the European market. In October last year, it was named 'All-Season Manufacturer of the Year' by the magazine Autobild.
Vredestein's best-known AST is the Quatrac Pro, designed for high-performance cars, but now the company is introducing the Quatrac, a range of 15" and 16" all-season tyres. Initially, there will be 39 sizes, with more being added early next year.
The tyre exhibits significant improvements over its predecessor, the Quatrac 5; dry handling has improved by 12 per cent, thanks to a larger contact area and stiffer shoulder blocks, while wet handling and wet braking performance are 20 per cent and 10 per cent better, respectively. These improvements are achieved by a new, silica-based compound and a deep, V-shaped profile. Vredestein also says that handling on snow has improved by five per cent, compared to the Quatrac 5.
The new tyre has been designed to be environmentally-friendly, with the use of newer materials that reduce weight and rolling resistance (the latter is said to be improved by 10 per cent), leading to better fuel economy. Vredestein adds that the design of the tyre allows a more uniform distribution of pressure, and claims that this improves tyre longevity by more than 20 per cent.
The Quatrac is a tyre designed for European roads and driving conditions all year round and, because it is an all-season tyre, the sidewall carries the three-peak mountain and snowflake symbol.