New Klarius parts ready for busy MOT period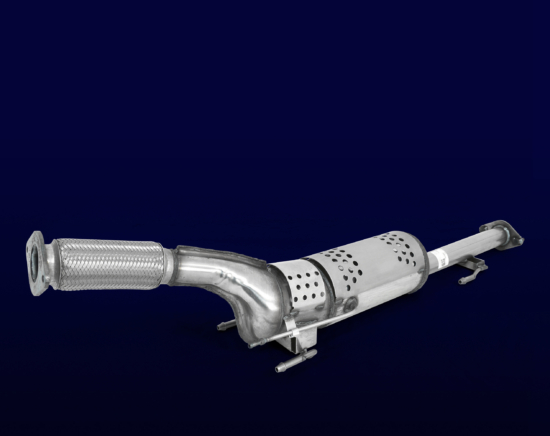 As the UK went into lockdown earlier in the year in response to the coronavirus pandemic, the Government announced an extension to the MOT period, giving motorists up to an additional six months before their vehicle had to undergo its yearly 'health check' for roadworthiness. The inevitable result of this has seen a backlog of vehicles awaiting testing and an unprecedented number of MOTs now on the horizon, despite advice and warnings from the trade and authorities not to leave things to the last minute.
To cope with this busy Autumn MOT test period, Klarius Products has stepped up its new-to-range programme and manufacturing operations to meet the needs of distributors and garages and the company has released a new selection of exhausts, catalytic converters, and Diesel Particulate Filters (DPF) to fit popular vehicles. All components in range have a 2-year warranty, a Fit First Time guarantee and are available to garages from national stockists or buying groups.
As an OES supplier for Nissan Manufacturing UK, it's natural that a new DPF to fit the Nissan Juke 1.5 is now available in the Klarius range. On the subject of crossovers, new DPFs are in range for the 2010-2012 Ford Kuga 2.0 and new exhaust systems for the Ford EcoSport 1.0. Popular saloons are catered for too, with new DPFs added to fit the iconic Ford Mondeo 2.0 from 2006 onwards and the Vauxhall Insignia from 2008 onwards. Finally, the Fiat Doblo 1.6 van and Vauxhall Zafira 2.0 MPV also have new DPFs in stock. Dynamic stocking across the range ensures equal availability and lead times on both popular and niche components.