Klarius backs Government on air pollution targets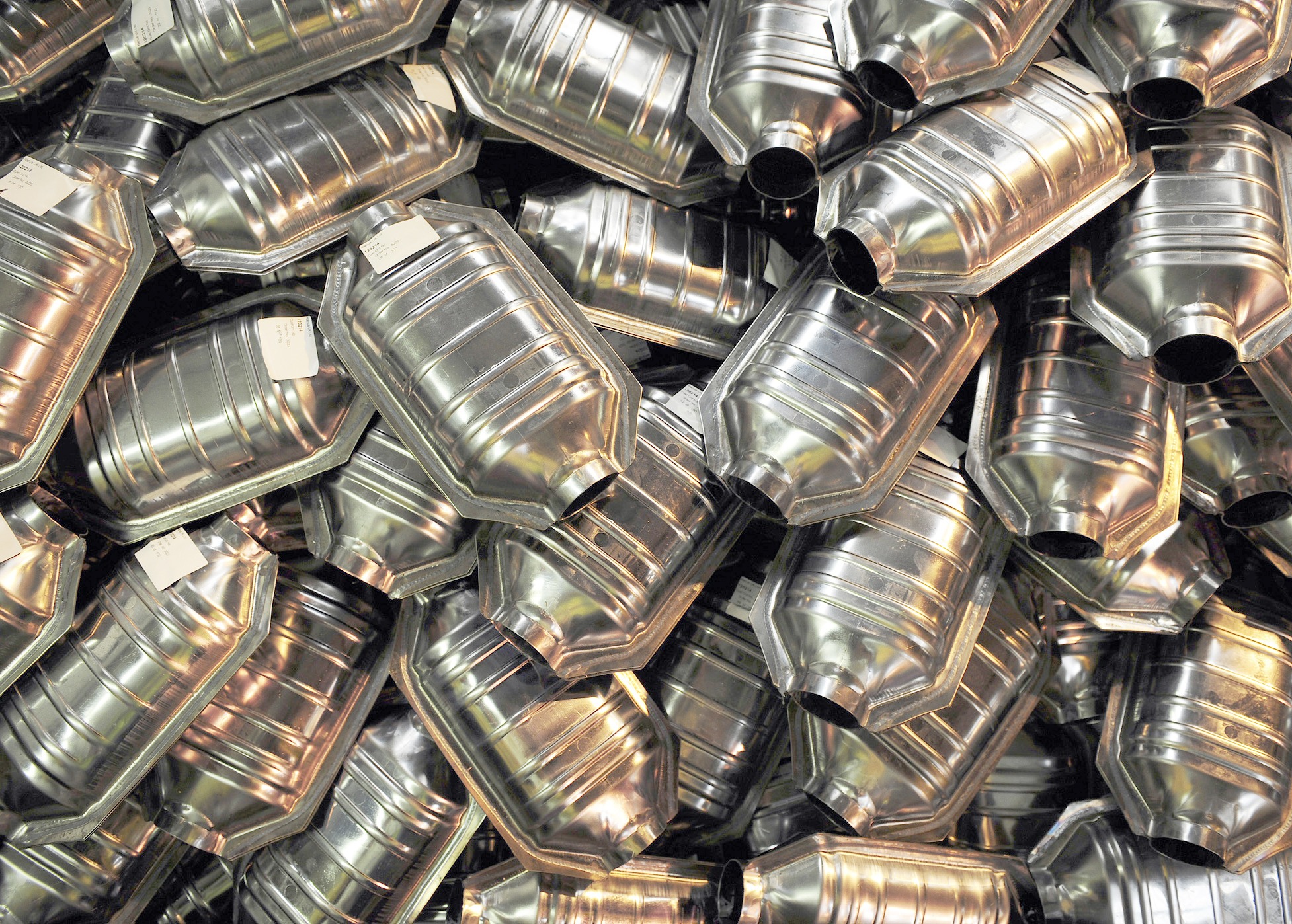 On the back of a recent ruling by the Supreme Court that requires the UK government to take action on air pollution in several major cities, the UK's largest vehicle emission control component manufacturer Klarius has revealed plans to increase the manufacturing volumes of its pollution reducing diesel particulate filters (DPFs) and catalytic converters (CATs).
Not only that, Klarius has increased its schedule of new-to-range introductions to include far more cars and light commercial vehicles in the near future. Essentially aimed at older cars that produce a higher level of pollution, it's thought that the ability to ensure all UK replacement emission components meet high quality and performance standards will make a significant contribution to the Government's task of meeting new stricter pollution reduction targets.
Doug Bentley, R&D Manager at the UK manufacturer comments: "We manufacture over 30,000 exhausts, CATs and DPFs every week and we make sure that we meet very strict emissions targets for our components, the difference between one of our systems and a poor quality one can be significant. If the back pressure of an exhaust is wrong for example, or the precious metal loading on a catalytic converter monolith is too low, then that vehicle can emit air pollutants several percent higher than if it was fitted with a quality item such as one manufactured in the UK by Klarius."
Supporting the UK government is high on Klarius' agenda; Paul Hannah, Business Development Director at Klarius states: "We want to show our support for the UK government on this issue, and for its agencies such the VCA (Vehicle Certification Agency) that enforce quality standards and work with manufacturers such as Klarius to regulate and certificate products made in the UK to ensure a consistently high standard.
"The majority of aftermarket emissions components fitted in the UK are manufactured by Klarius, but not all, and it is vital that the general public are aware that they can check on a brand of replacement and know that we are working with the government to help improve things as far as air pollution is concerned. It will also benefit fuel economy and vehicle engine health and longevity, so it is doubly beneficial."
Bill Cash, local Conservative parliamentary candidate for the Stone constituency, which includes the Staffordshire area where Klarius is based, plus areas where the pollution has been highlighted as an issue commented" "Much as I believe that it is not necessary for us to be dictated to by European policy, the overall aim of improving urban air quality levels is an extremely important one. The checks and balances set in place to ensure vehicle road worthiness and emissions standards are met via the MOT system are to be commended and the fact that such an enterprising local company as Klarius is putting resource into improving the options for drivers is also very positive. I have recently visited the Klarius factory in Cheadle and wholeheartedly support the drive and enthusiasm shown by them as a UK manufacturer. I am very much in favour of reducing air pollution and always have been."
Paul Hannah continues: "There are a lot of influences on air quality in our cities and the report does highlight several locations including London, Birmingham and Leeds that require improvement. Things like reducing the number of speed humps and unnecessary traffic control measures, coupled with smart grid programming for traffic lights and flexible lane priorities are all making a contribution.
"What we also need to do is to help prevent actions such drivers having diesel particulate filters (DPF) removed from their cars to prevent clogging. This drastically increases engine emissions, particularly the harmful gases such as nitrogen dioxide (predominantly from diesel engines) that were highlighted in the report. By increasing the availability to quality replacement DPFs and encouraging better education for drivers, we hope to reduce these practices and make a positive contribution."
Klarius new-to-range introductions are published regularly and actively sent to a comprehensive index of parts factors, retailers and garages to help them provide the general public with easy access to the right parts and make a positive contribution to reducing emissions from vehicles in the UK.
Final comment from Paul Hannah: "We do many things well in the UK and since we as a manufacturer work with government agencies to ensure emissions products are easing the issues, not adding to them, we wanted to show that we are willing to go the extra mile to support the Government in its efforts and also provide the industry and the general public with the option to help and benefit from the decision. Klarius releases over 100 new parts every quarter which fit thousands of vehicles and our plans are to increase volumes by 50 – 100 per cent throughout the year."