Avon becomes TVRCC's preferred tyre brand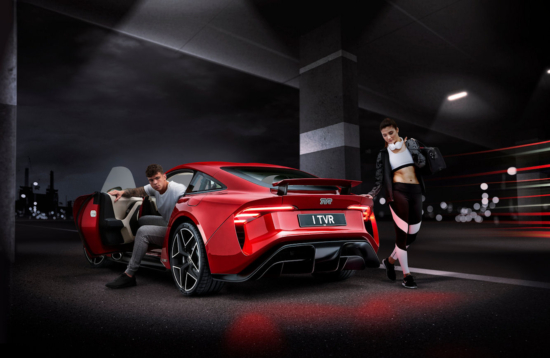 The TVR Car Club (TVRCC) has named Avon its preferred tyre brand. As part of the new collaboration, Avon Tyres' long-standing relationship with British sports car manufacturer TVR will be celebrated through a number of joint initiatives, while TVRCC members are eligible for a discount on Avon tyre purchases. The current offer gives members a ten per cent discount on Avon tyres purchased through online retailer Blackcircles.com until 31 December 2020.
"We are delighted to have a new collaboration with the TVR Car Club," says Jaap van Wessum, general manager of Cooper Tire Europe. "Members' clubs are a vital part of the automotive landscape and ensure that great manufacturers, such as TVR, are enjoyed by the current generation and passed on to the next. We look forward to equipping more members' cars with our latest products."
Avon Tyres has supplied tyres to TVR for more than six decades, being awarded its first original equipment contract back in 1959. The relationship has spanned several models, continuing through to 2002 with the TVR Tamora. It is now set to extend to the forthcoming TVR Griffith, which will be delivered fitted with Avon ZZ5 tyres.
Founded in 1965, the TVRCC has grown to become one of the leading one-marque car clubs in the UK. It boasts more than 5,000 members, with 46 active regions spread across the UK. The club's mission is to promote the TVR marque and provide services, meetings and advice to owners and enthusiasts.
"The TVR Car Club exists primarily for the benefit of its members, and we are delighted to be working in collaboration with Avon Tyres to provide a range of exclusive benefits in the coming months," says TVRCC chairman Richard Sails. "With the new TVR Griffith well underway, it is an exciting time to be able to encourage new members to the marque and its chosen partners, such as Avon Tyres, as well as widening existing members' choices."