Ceat extending 'premium' agri tyre range in coming year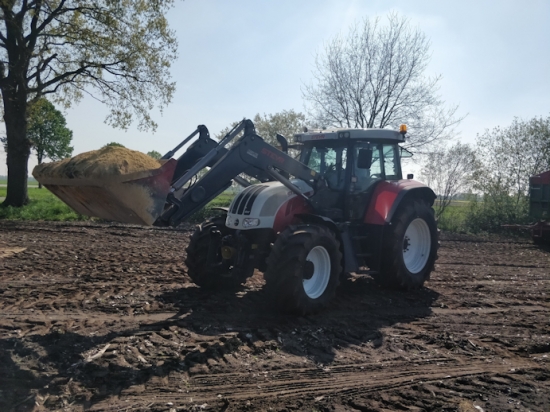 Ever since Indian tyre maker Ceat established its Ceat Specialty Tyres Ltd. off-highway subsidiary in 2015, it has sought to raise its profile and boost business within the agricultural sector. But what products does the Mumbai-headquartered flagship company of RPG Enterprises, a company that produces over 15 million tyres annually, have under development to help farmers boost productivity? Dyutiman Chattopadhyay, vice president of R&D and Technology at Ceat Specialty, outlines the company's plans.
He says a particular focus at present is tyres for the latest generation of agricultural equipment, larger-sized machinery that facilitates more productive land use. "Ceat Specialty is developing tyres for this niche, high technology segment," shares Chattopadhyay. "Our strengths in research and development mean we are confident in our ability to deliver quality product in this segment at a competitive price." He reports that Ceat Specialty plans to introduce a number of products into this premium niche over the coming year: IF and VF tyres for tractors and sprayers, tyres for 400 hp and above tractors, steel-belted radials for harvesters, steel-belted high-speed flotation tyres for road and field applications, steel-belted industrial and agro-industrial tyres, and ultra-large tyres for sprayers to fit rim sizes of up to 54-inches.
The market for cross-ply or bias agricultural tyres is shrinking, however Chattopadhyay notes that some segments still exist where farmers prefer these products, including users of lower horsepower tractors and implements. "Ceat has always had a comprehensive bias range in tractor rears, tractor fronts, floatation and agro industrial tyres. However, there have been gaps in our offering for farm implements, and skid-steers, which we will now address." The vice president of R&D and Technology adds that Ceat aims to "cater for the needs of every farmer, from tyres for small implements right up to those for 500+hp tractors and other sophisticated equipment."
Describing the Ceat agricultural tyre range, Chattopadhyay says: "The unique lug geometry, construction and compounding of our products means superior traction, roadability and lesser soil compaction than competition, and this holds true not only for high-end segments, but also for our basic lower horsepower tractor tyres." He adds that Ceat has a "very robust" product development programme: "Each new product undergoes very stringent tests through different 'gates', ranging from computer simulation through finite element analysis to rigorous testing of prototypes and demo tyres. This ensures the highest quality of the products launched in the market in line with Ceat's principle of First Time Right."