Ceat growing agri range in 2019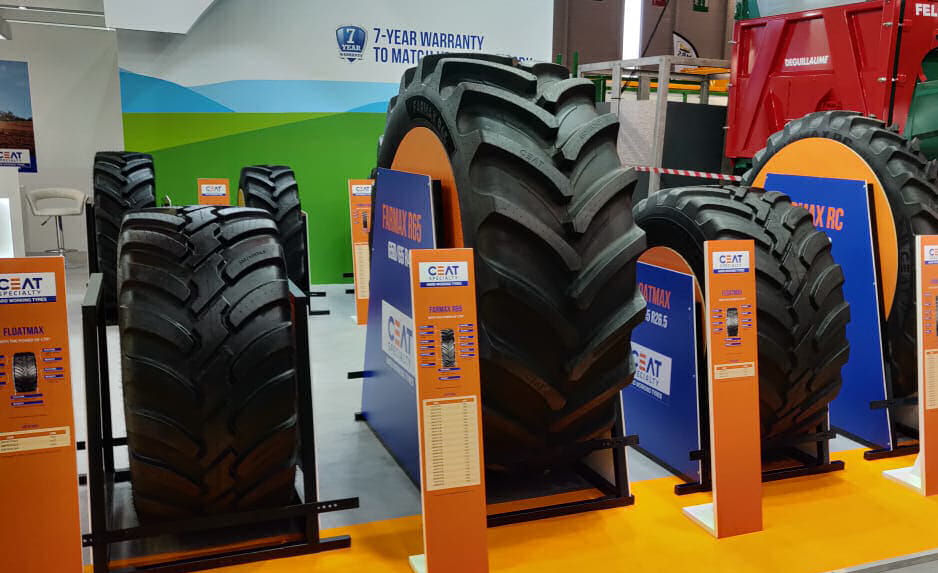 The Ceat agricultural tyre range will expand this year to cover high power tractor tyres, harvester tyres and steel belted flotation tyres. News of these new product lines was shared at the SIMA show in Paris yesterday, where Ceat Specialty Tyres also presented its recently-launched Farmax R85 series, R65 series and R70 series agricultural radial range, Floatmax radial flotation tyres and Farmax RC row crop radials.
CEAT Specialty Tyres Ltd., a wholly-owned subsidiary of Ceat Ltd., was formed in 2015 and focuses on the development, manufacturing and sale of off-highway tyres. Its product portfolio covers the agricultural, mining, construction and industrial segments and includes radial and cross-ply products. In October 2017, Ceat commenced manufacturing at a new factory dedicated to the production of agricultural radials in Ambarnath, India; at present, Ceat Specialty Tyres offers 126 radial as well as more than 350 cross-ply products. The Ceat off-highway range is distributed in the UK by Nordic Tyres and GB Tyres.