Sailun raising truck tyre capacity by 3 million units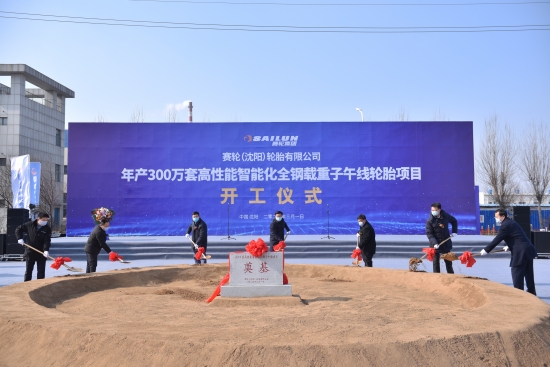 Sailun Group is investing just over RMB 2 billion (£226 million) to increase truck tyre capacity at its Liaoning, Shenyang Province plant by 3 million pieces a year. The company's wholly-owned Sailun (Shenyang) Tire Co. Ltd. subsidiary broke ground on the project on 1 March.
The expansion project is taking place on a 114,000 square metre site and involves the construction of a new factory building and rubber compounding facility, as well as warehousing. Sailun expects the construction to be completed within 24 months, after which time the plant should attain 70 per cent of its intended capacity in its first year of production, and 100 per cent in the second. When full capacity is reached, the Shenyang site will be able to produce 5 million all-steel truck tyres a year, making it one of the largest single truck tyre plants in the world.