SSE debut for new Sailun Group ticker symbol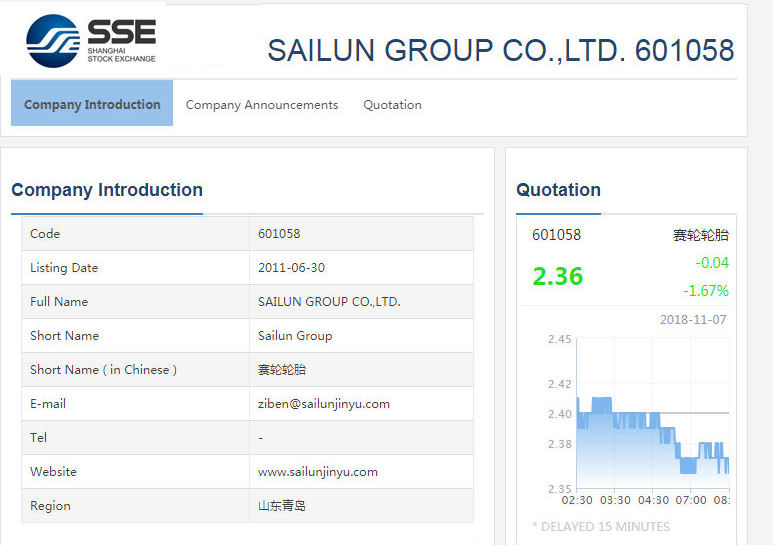 As of today, Sailun's ticker symbol on the Shanghai Stock Exchange has changed from 'Sailun Jinyu Group Co., Ltd.' to 'Sailun Group Co., Ltd.'. The tyre maker's securities code remains 601058.
Company shareholders approved the name change last month; Sailun Group says it decided to sideline the Jinyu name in order to reflect its focus upon Sailun as its main tyre brand.