Work begins on Sailun JV test facility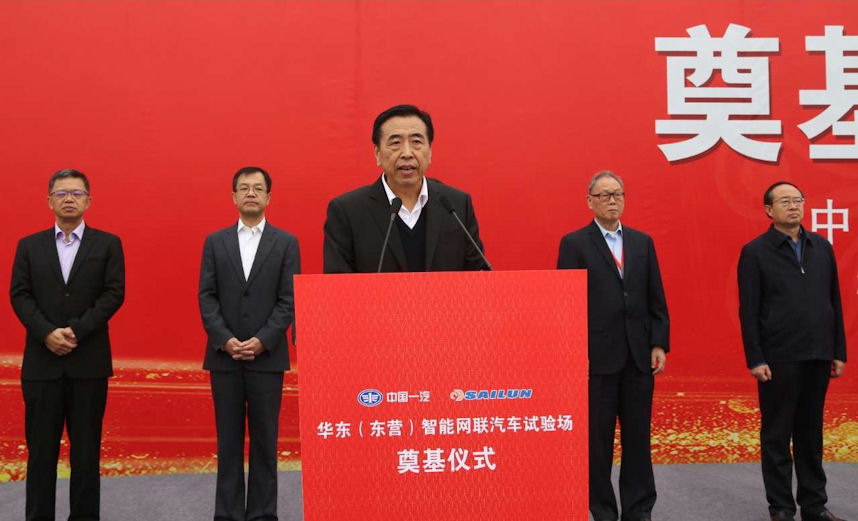 Groundbreaking took place earlier this month for the China (Dongying) Intelligent Connected Vehicle (ICV) Test Site project, a joint venture between FAW Group, Dongying City and Sailun Group. The ceremony was attended by more than 200 people, including Sailun chairman Yuan Zhongxue.
The facility is being built on a 606-hectare site and the first phase is expected to enter operation early in 2023. It will include indoor and outdoor ICV testing areas as well as laboratory facilities and testing equipment for vehicles, tyres and automotive components.
Speaking at the groundbreaking ceremony on 2 November, Yuan Zhongxue stated that it was the Sailun Group's "historical mission to make great tyres". He also reiterated Sailun's commitment to promoting China's tyre industry under the country's 'Made in China 2025' strategic plan to embrace higher-value products and services.
Yuan described FAW Group as a "giant" with a long history in China's automotive industry and Sailun Group as an "emerging outstanding power in the new era tyre industry". He sees a "good foundation for cooperation" between the two upstream and downstream partners. Furthermore, the Sailun Group chairman anticipates that this strategic cooperation, which covers the construction of the first test and proving ground in China capable of providing a comprehensive platform for intelligently connected mobility services, will allow both companies to "fully realise their own advantages" in the vehicle, tyre and automotive parts businesses.
Beyond this strategic partnership, Sailun Group will also cooperate with FAW Group and other partners, including vehicle manufacturers, parts companies, communications firms, IT and infrastructure companies, to set up an entire industry chain on the ICV Test Site. This cooperation and industry chain will cover research and development, manufacturing, sales, and services related to vehicles and tyres, bringing firms engaged in these businesses and their supporting enterprises together in one place