Martin West leaves Maxam Tire International – Troy Kline named successor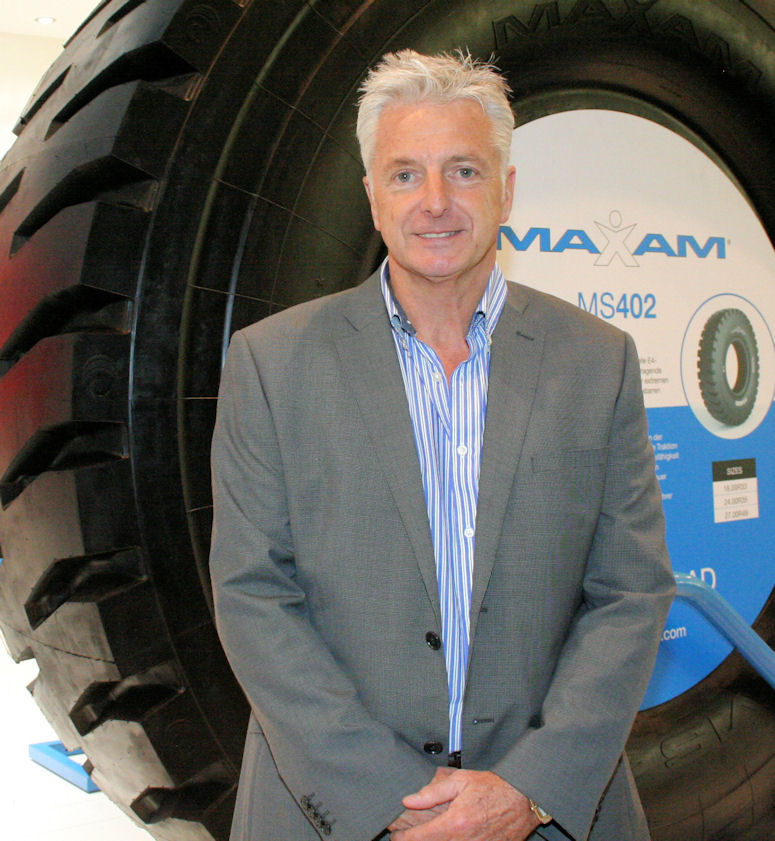 Martin West retired as global president of Maxam Tire International Limited. He left the Sailun Group company at the end of last month and has been succeeded by Troy Kline. The president of Maxam Tire North America has assumed full responsibility for European operations.
"We wish to sincerely thank Martin for his impact to our business and culture; his leadership contributions are both numerous and distinguished," writes Robert Sherkin in a statement. The chairman and chief executive officer of Maxam Tire adds: "From 2010, Martin led the introduction of the Sailun Group's PLT and TBR portfolio across Europe by developing a first-class network of distributors in each of our priority markets. From a near zero-base starting point, Martin built European revenues to a considerable segment of the Sailun Group's business worldwide. As he built the business, he built equity and value for the Sailun brand by developing and launching numerous new tyre patterns to include Sailun Atrezzo Eco and Sailun Atrezzo Elite, and promoted them through effective marketing and sales support.
Sherkin shares that since becoming Maxam global president in 2016, Martin West has "successfully led numerous business and commercial programmes which have enabled sustained global growth for Maxam over the past 24 months." The chairman and chief executive officer credits West's leadership with facilitating "significantly enhanced recognition for the Maxam brand in numerous sectors," especially the mining and agricultural industries. "We wish Martin and his family unparalleled happiness in his retirement," Sherkin continues.
Prior to joining Sailun Jinyu Group in September 2010, Martin West served as general manager of the Al Dobowi Group for almost a year, and before that he was Brisa's Marketing director for Europe, a position he held between March 2004 and October 2009. West's tyre industry experience also includes a six-and-a-half-year stint as general manager of retail development for Goodyear Tire & Rubber.
Troy Kline has more than 18 years of specialty tyre experience in roles of increasing responsibility at Galaxy, GPX, MITL and Trelleborg. He is a founding leader of Maxam's specialty tyre business. Sherkin comments that Kline has "consistently built enterprise value, customer trust and the Maxam brand during his tenure," adding that he is "unwaveringly focused on delivering meaningful customer relationships, exceptional customer experience and unsurpassed product solutions.
"In addition, Troy has consistently built world class professional customer teams to enhance Maxam's position in the marketplace," says Sherkin. "Troy has already begun to assume strategic leadership and operational responsibilities for Maxam's European business coincident with this important transition."
Alongside the announcement that Maxam's European operations will now be led by the president of Maxam Tire North America, Sherkin assures customers that the company "will continue to deliver our commitments on product performance, customer service and supply chain excellence through this transition."