Hankook Tire examining distribution structures, looking at M&A growth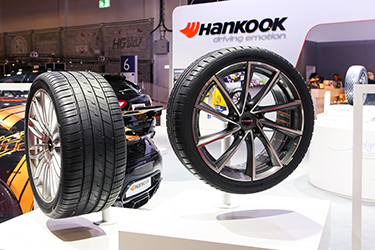 Hankook Tire concedes that its response to last year's "extremely challenging" business environment and the rapidly-changing trends influencing the tyre industry was "not fully sufficient" to combat downward pressure upon its business. Hyun Shick Cho, vice chairman and chief executive officer of Hankook Technology Group, has addressed this issue in a letter to shareholders, discussing means of responding preemptively to these changing trends.
In addition to reviewing its product portfolio and pricing policies, Hankook Tire intends to re-examine its distribution structure in key regions. Cho singles out the need to strengthen synergies related to Reifen Müller, the German wholesaler that Hankook acquired in 2018. He considers this a "major challenge" for the coming year. A further major challenge will be the company's efforts in the USA to provide a "timely response to changes in the distribution environment." He explains that Hankook Tire now intends to optimise strategies "by region" in order to address the aforementioned challenges. Measures under consideration include securing new distribution channels as well as strengthening synergies between original equipment and replacement market businesses.
Hankook Tire is also toying with the prospect of going shopping at a later date. Cho speaks of opportunities awaiting the company despite the "massive challenges" confronting the global tyre industry. Coronavirus has now been added to the existing problems of increased competition and oversupply – he considers decreased sales across the market "inevitable" during the COVID-19 pandemic – but Cho says the company is looking beyond these issues. "Although these challenges will act as hardships in the short term, they provide opportunities for our company based on maintaining a strong financial structure and stable cash flow," he states. "When there are signals of industry consolidation we may search for the right M&A opportunities to further strengthen our position in the industry." The chief executive officer doesn't elaborate on likely targets for these mergers and/or acquisitions or in which market segments they may take place.