Hankook launches CMF LAB design database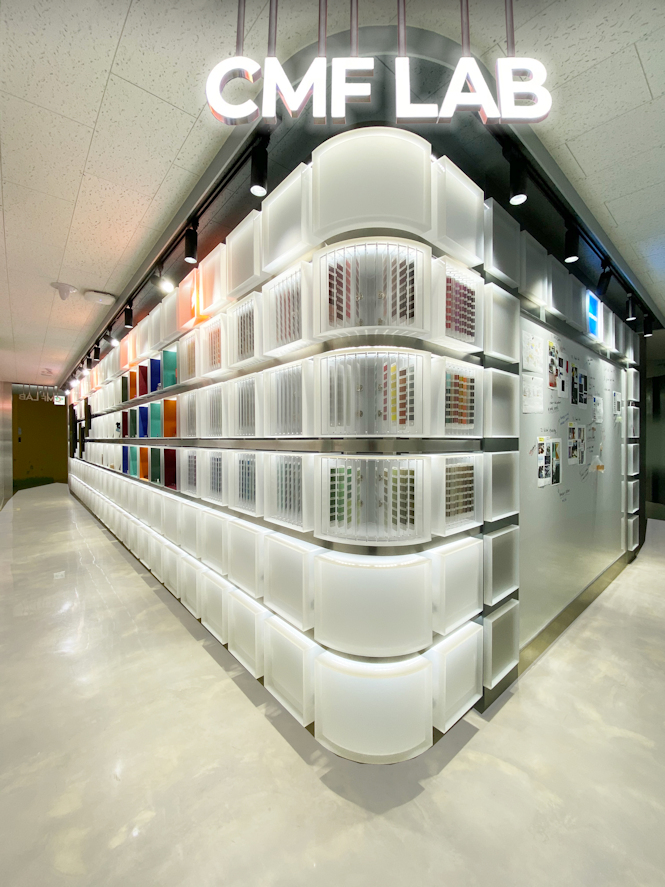 Hankook Tire will support its product development with a new in-house creative database that offers "unique industry insights and new concepts." The tyre maker has set up this 'CMF LAB' database together with Model Solution, its prototype and manufacturing solutions company. Model Solution will use the CMF LAB as a strategic springboard for new business expansion.
CMF stands for an area of industrial design that deals with the basic principles and processes of using colour, materials and finishes in the design development of products. One of the first joint projects between Hankook and Model Solution is the development of a tyre prototype that adapts its shape according to the road conditions. Hankook says the research carried out by Model Solution enables the tyre to maintain a perfect balance during the transformation.
The CMF LAB at Model Solution's headquarters in Seoul serves as a place to research and categorise trend developments and possible product applications in colour, materials and surfaces. Divided into six areas covering various design aspects related to CMF – from the latest design trends to pantone colour trends and lead projects.
The CMF LAB, in collaboration with British design studio Chris Lefteri Design will be based on four themes – retro, sustainability, feel and the fantastic. This theme package, called 'CMF Package Box', is designed to convey unique insights and forward-thinking design processes. It will offer designers and companies extensive insights and inspiration for future developments. Chris Lefteri Design is a design studio for material experts. The studio provides consulting services to global companies in various sectors, including the automotive, electronics and sports industries.
Hankook Technology Group acquired Model Solution in May 2018 to expand its business model. Since then, Model Solution has strengthened Hankook's competitiveness as an innovative company and consolidated the group's growth and future development. The opening of the CMF LAB is part of Model Solution's growth strategy in product development and mass production. The goal is to provide world-class technology and platform solutions for a wide range of industries, including consumer electronics, robotics, medical and healthcare devices and automotive services.