Pirelli: Grippier, greener tyres on their way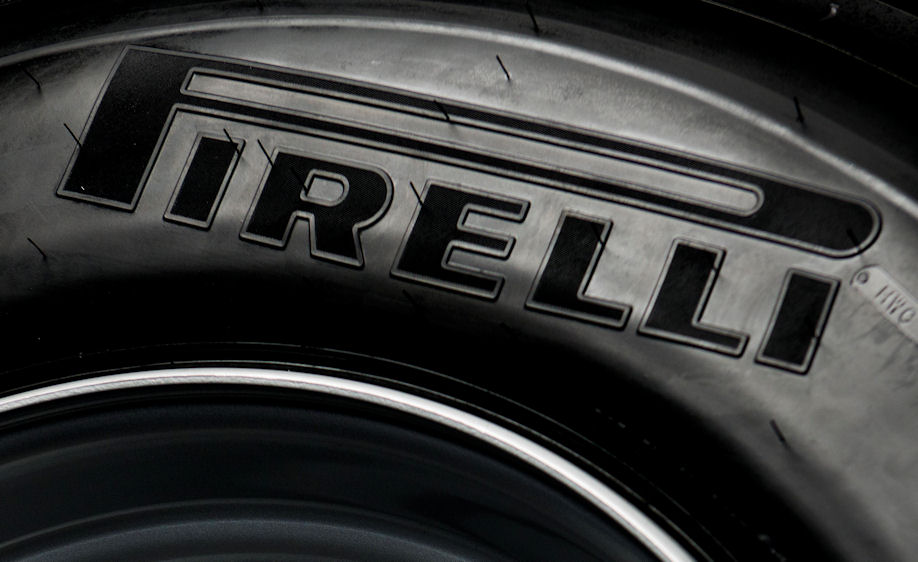 Pirelli says its tyres will be become safer and greener in the coming five years, and will come to market more quickly, too. The company has outlined its performance targets for the Pirelli passenger vehicle range within its new 2020-2022 Industrial Plan, which was approved on Wednesday
Comparing its upcoming car tyres with the range offered in 2015, Pirelli says average wet grip performance will increase seven per cent by 2022 and nine per cent by 2025. By 2022, it plans to lower average rolling resistance for Pirelli car tyres by ten per cent. The average decrease in rolling resistance over 2015 will reach 14 per cent by 2025, a result helped by the launch of lighter tyres. On average, Pirelli car tyres will weigh 25 per cent less than their 2015 counterparts by 2022, and will be 30 per cent lighter by 2025. They will also be four per cent quieter on average by 2022.
Greater use of virtual tyre development techniques will shorten time to market by 30 per cent by 2022 and reduce the number of prototype tyres required during development by 20 per cent. Pirelli also aims to increase the proportion of renewable materials contained within its tyres – the tyre maker is working towards using more than 40 per cent renewable raw materials and at least three per cent recycled materials by 2025. The goal for 2030 is over 60 per cent renewable and at least seven per cent recycled materials.
20 new tyre lines
A total of 20 new Pirelli tyre lines will arrive in the coming three years, around 40 per cent more than were launched between 2017 and 2019. Of the 20, five lines will be for the original equipment market – a programme the company anticipates will "reinforce Pirelli's leadership in original equipment," a business where it claims almost twice the number of homologations as its best-performing competitor. The upcoming new Pirelli lines for OEMs will also increase the brand's portfolio of 19-inch rim diameter fitments, and its business with electric cars manufacturers is set to grow as well; Pirelli now boasts 74 homologations for electric vehicles, and is working on a further 286 projects.
The 15 new replacement market tyre lines planned for the years 2020 to 2020 will target specific end user requirements, including the individual needs of particular regional markets. Pirelli mentions new environmentally-focused products for Europe, high-mileage tyres for the USA and comfort tyres for customers in the Asia Pacific region. The company will also develop aftermarket tyres suited to electric cars and introduce specialty products featuring its PNCS noise cancelling technology, Seal Inside self-sealing rubber and Run Flat technology.
Bright future for high-end mobility
Pirelli doesn't anticipate any significant discontinuities affecting the high-end mobility market over the next three years. It is looking forward to average annualised growth of three per cent in total miles driven globally between 2020 and 2022, a slightly slower rate than seen in the previous five years. The number of high-end consumers is expected to rise at an average annualised rate of eight per cent, continuing the increase seen since 2015.
While private car ownership remains the dominant means of accessing personal mobility, Pirelli expects this to lose ground to car sharing and car share vehicles – private vehicles account for 89 per cent of the total this year, but Pirelli is preparing for this to sink to 85 per cent by 2022. Production of electric cars, 11 per cent of the global total in 2020, is expected to reach 20 per cent of the total in 2022.
High Value: 9% annual growth
Demand within what Pirelli calls the 'High Value' tyre market, which is concentrated in Europe, the APAC region and North America, is expected to be "still resilient" over the next three years in spite of price pressure.
With premium and prestige car production projected to enjoy average annual growth of about two per cent between 2019 and 2022, more than double the average expected within the wider global car market, Pirelli's latest Industrial Plan confirms the centrality of its 'High Value' business with tyres for 18-inch and higher rim diameters. Here the company expects to outperform the market by approximately three percentage points, with an average annual volume growth rate of around nine per cent.
In contrast, Pirelli will continue to reduce its business in the 'Standard' segment for 17-inch sizes and below. It aims to reduce volumes here by 4.2 per cent annually between 2019 and 2020, a rate of decline well above the market average of -0.3 per cent, and will prioritise production in low cost sources, such as Russia and Latin America.