Coronavirus's impact on the tyre business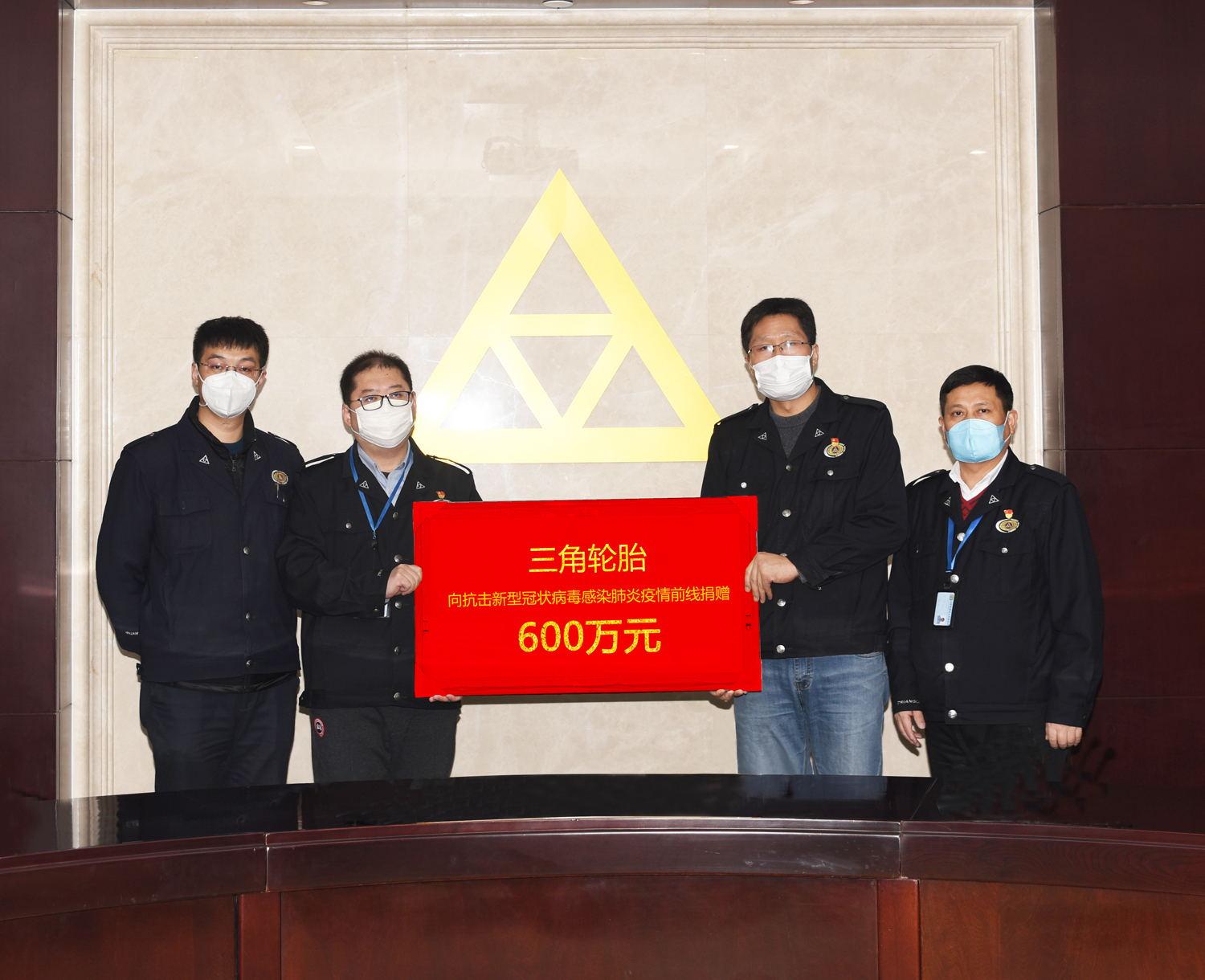 As of 5 February 2020, the World Health Organization (WHO) reports that there have been 24,554 confirmed cases of coronavirus across 25 countries since the outbreak began on 23 January 2020. Governments all round the world are taking steps to contain the spread of the virus as well as to develop treatment, but China is bearing the brunt of it with 24,363 cases within its borders alone. As a result, the transport systems of at least 10 cities in the People's Republic have been shut down and public gatherings are being discouraged. As a result, home-working rates have shot through the roof and there has been an inevitable impact on the manufacturing industry. Considering China is the world's largest manufacturer of tyres by unit volume, what impact is the coronavirus having on the tyre industry?
WHO records measure the outbreak as beginning from 23 January, which puts it just before the Chinese new year holiday which, since it is based on the lunar calendar, runs from 25 January to 8 February 2020. The point is that the manufacturing industry was already scheduled to operate at a low level before the outbreak. And therefore the severity of the impact has been weathered as much as possible by coincidental timing of the new year holiday. But while the full holiday period could last until 8 February, most factories were expected to be back in production on the second or third of February, but have actually held off for another week.
Offshoring happening, output affected
However, with the vast majority of cases reported in China, at least two Chinese manufacturers are already reporting that customers are offshoring their orders in response to the outbreak. Production bases in southeast Asia (especially Thailand) and Europe are said to have been chosen instead.
European Rubber Journal reported that overseas clients have been communicating with Dongying-based Huasheng Rubber's factories "on an almost daily basis during the Chinese New Year holidays", adding that they have feedstock inventory – but only for another week or so.
As a result, Chinese tyre manufacturers are calling on local authorities to support administrative processes for export companies and to assist with financing support in the circumstances.
Hubei at the epicentre of the outbreak
While China as a whole is bearing the brunt on a global scale, Hubei province represents the epicentre of the outbreak with 16,678 confirmed cases. Apart from the obvious human cost (although it should be said there has so far been a thankfully low mortality rate), the economic impact is likely to be focused on areas where the outbreak is strongest and where, consequentially, there are the toughest countermeasures.
This is, therefore, bad news for Linglong, which opened Hubei Linglong Tire Co. Ltd. in the last quarter of 2019. Linglong Tire's fourth domestic Chinese manufacturing base, made its first truck tyres on 21 November. Hubei Linglong Tire covers over 1,000,000 square metres, with planned floor area amounting to more than 670,000 square metres. Production capacity is said to be12 million car tyres a year and up to 2.4 million truck tyres a year as well as 60,000 OTR tyres annually at full speed. Sales are estimated at 5 billion yuan a year – although recent developments mean these goals will now be harder than ever to achieve.
The outbreak is also likely to affect Maxion Wheels' Chinese aluminium wheel production plans. In March 2019, Maxion Wheels formed a passenger car aluminium wheel joint venture with Dongfeng Motor Parts and Components Group, one of China's largest automotive parts companies. Series production was scheduled to begin in the second half of 2020.
Singapore-based Giti owns Giti Steel Cord (Hubei) Company Ltd in the area. It is not known how the outbreak has affected this particular company or the factories that it serves.
However, with 298 confirmed cases, the impact on Shandong province – the well-known tyre production centre of China – is comparably lower. Still, as we have seen, country-wide restrictions and logistics effects are still taking their toll.
In the meantime, companies such as Triangle Tyre are contributing to the communal effort.
On 31 January Weihai, Shandong province-based Triangle Tyre donated 6 million yuan (roughly $900,000) through Weihai Charity Association to support the prevention and control of coronavirus. 3 million yuan will go to the front line of fighting the epidemic in Wuhan and 3 million for the local epidemic prevention and control in the city of Weihai.
Effects felt outside China
But while the impact is most acutely felt within China, the ripple effect can already be seen in Southeast Asia. For example, trade show Automechanika Ho Chi Minh City and Auto Maintenance & Repair Expo has been rescheduled as a result of the outbreak.
Indeed, on 4 February Messe Frankfurt announced that two of the company's Mobility & Logistics fairs in Asia have been postponed in the wake of the Coronavirus outbreak. Firstly, Automechanika Ho Chi Minh City (AMHCMC) and secondly the Auto Maintenance and Repair Expo (AMR), which were originally scheduled from 5 to 7 March 2020 in Ho Chi Minh City and 15 to 18 March 2020 in Beijing respectively.
On 30 January 2020, the World Health Organization (WHO) announced that it had listed the recent Novel Coronavirus outbreak as a Public Health Emergency of International Concern. The assessment signifies that the spread of the virus has become a public health risk, thus, the WHO calls for greater international collaboration on disease control.
Following this, Vietnam's Prime Minister, Nguyen Xuan Phuc, urged the public to suspend non-essential crowd gatherings. While in Beijing, the municipality had already declared the highest level of public health emergency on 24 January 2020. The city started to carry out a series of disease prevention and control measures and advised citizens to avoid going to crowded places or taking part in public activities.
With these measures in place in the fairs' two host cities, Messe Frankfurt has decided to reschedule AMHCMC and AMR. Updated show dates will be announced in the near future.
Stephan Buurma, Member of the Board of Management of Messe Frankfurt Group, commented: "As a responsible player in the global trade fair industry, Messe Frankfurt is committed to delivering a safe environment for business exchange across all of our trade shows. Accordingly, the health of fairgoers, contractors and staff is our top priority, and we actively support local governments' actions to prevent the spread of the virus."
At the time of the going to press, the number of fatalities associated with coronavirus has been mercifully low, but with the number of cases rising into five figures in less than two weeks and with strict restrictions on travel and congregation affecting production, it is clear that impact of the outbreak is continuing.
Automechanika Ho Chi Minh City (Ho Chi Minh City cityscape pictured) and Auto Maintenance & Repair Expo has been rescheduled as a result of the coronavirus outbreak