Automobili Pininfarina Battista scoops GQ Electric Hypercar of the Year Award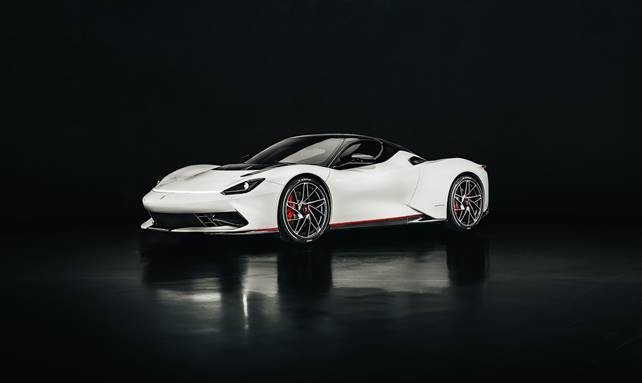 GQ has awarded the title of 'Electric Hypercar of the Year' to the new Automobili Pininfarina Battista at a star-studded Car of the Year (GQ CotY) ceremony in central London. The award coincides with the start of the 90th anniversary celebrations of Pininfarina. No more than 150 Battista hypercars will be created, each by hand in Cambiano, Italy, from the end of 2020. Battista is the realisation of company founder Battista 'Pinin' Farina's enduring dream to see a car produced wearing solely the Pininfarina name.
Receiving the GQ CotY award, Automobili Pininfarina's chief design officer Luca Borgogno commented: "The Battista combines aesthetic beauty and purity in its design, and some of the world's most technologically innovative engineering under its carbon fibre skin.
"Battista is the most powerful Italian sports car ever built. This award from GQ confirms the desire of the world to see a new dimension in luxury, where unprecedented performance and elegant design can be delivered with a focus on a sustainable future. This award is a great recognition of the new team at Automobili Pininfarina that is responsible for the creation of such a compelling vision."
Handing over the Electric Hypercar of the Year award, Dylan Jones, editor-in-chief of GQ magazine, said: "The Pininfarina Battista is one of the first in a wave of pure-electric ultra-high-performance cars currently hitting the on-ramp, and while it's breathtakingly pretty on the outside, it's what lies beneath that's really significant. A 120 kWh lithium ion battery pack equates to 1,900 bhp – give or take – which means 62 mph is done in a largely guilt-free sub-two seconds, with charging capability to match. Zero emissions, maximum entertainment."