TyreSafe award for Michelin Tyre Pressure Monitoring System (TPMS) – Bike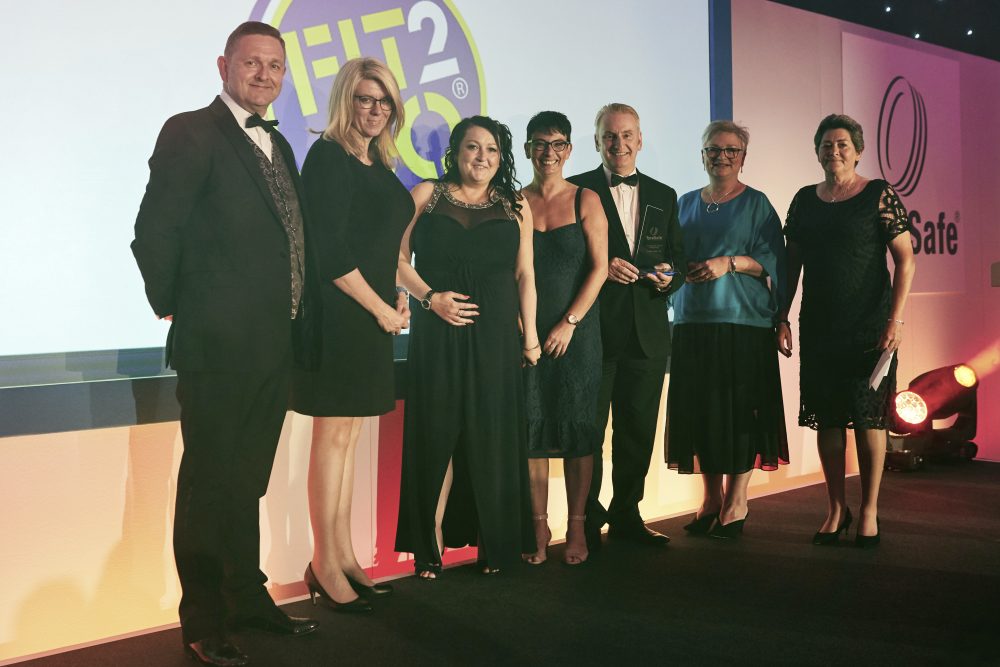 The Michelin Tyre Pressure Monitoring System (TPMS) – Bike has been crowned the winner of the Innovation & Use of Technology Award at The TyreSafe Awards ceremony. Designed by Global Michelin licensee Fit2Go TPMS, the product was launched onto the European market in January 2019 – introducing new levels of safety for riders, for whom tyre condition is critical.
The TyreSafe Awards throw a spotlight on businesses and individuals who have made a significant contribution to raising awareness about tyre safety issues. The system saw off some stiff competition to claim the award during a gala dinner at St George's Park – home of the National Football Centre.
Gary Broadfield, group managing director of Fit2Go TPMS, says: "We are passionate about improving road safety standards across the world and are delighted the judges recognised the benefits of the product.
"If you ride a motorcycle, moped or scooter, you want to have absolute confidence in your tyres and our product gives you exactly that."
The Michelin TPMS – Bike is a 'plug & play' retrofit kit that can be fitted in just two minutes. It comes as standard with a magnetic display mount, inductive charger and two sensors, replacing the original valve caps, bringing the same direct TPMS technology already launched for passenger cars and commercial vehicles to the two-wheel market.
Designed to detect a tyre in distress through loss of pressure, fast leakage or an increase in temperature – often the sign of an impending blowout – the display provides a highly visual alert and identifies the wheel affected.
The wireless system, which does not need any programming, features a compact LCD screen which fits into a magnetic mount placed on a prominent part of the bike. The fully sealed and buttonless device can be easily removed for security when parking unattended and is small enough to fit in a pocket.
The TyreSafe judges praised the system's "innovative use of existing technology", saying it: "offered a real support to bike safety with a much-needed target area and a tested solution."
Gary Thomas, group director and co-founder of Fit2Go TPMS, adds: "We know the potential for this product is absolutely huge – both in the UK and around the world. It could significantly reduce the number of motorcycle accidents for which illegal, defective or under-inflated tyres are a contributory factor.
"It is a real pleasure for us that others are seeing the benefits of the product as well. We are absolutely thrilled to win this award."