BKT broadens football sponsorship in France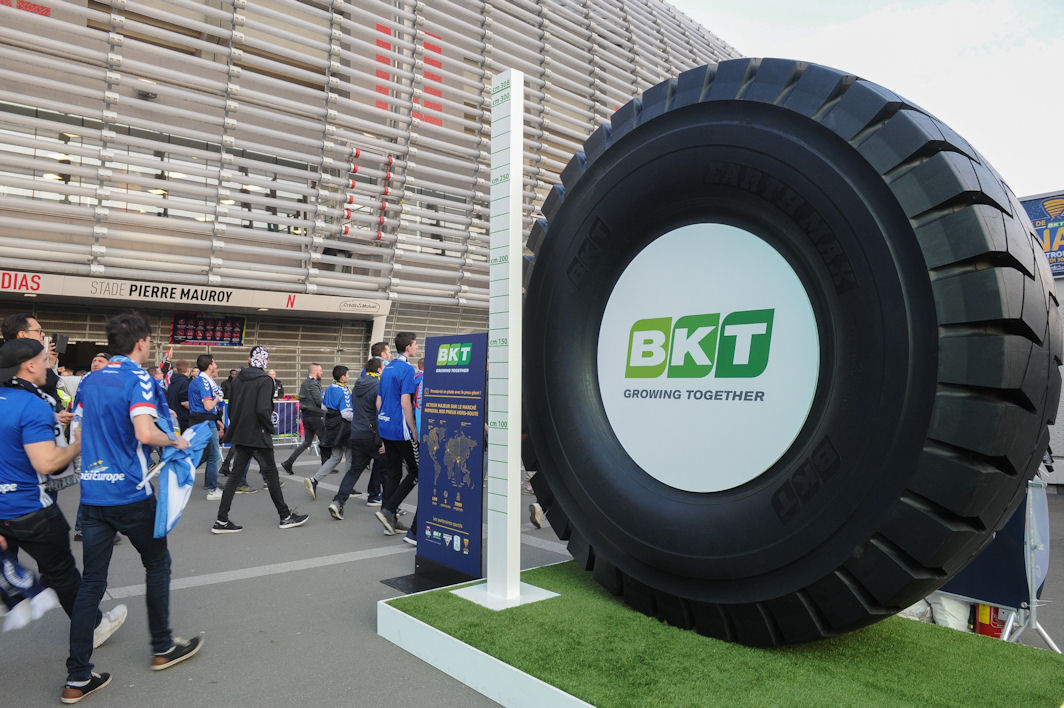 It's already title partner to the knockout championship Coupe de la Ligue (French League Cup), and now BKT has extended its football activities in France by becoming title sponsor to the country's second division league. From the start of the 2020/21 season, this will be known as Ligue 2 BKT.
The deal signed between the tyre maker and governing body Ligue de Football Professionel (LFP) covers the period until the end of the 2023/24 season. Commenting on the new agreement, Lucia Salmaso, managing director of BKT Europe, states: "We are happy to continue our adventure within the French football. This new sponsorship perfectly falls under the growth strategy of our brand awareness.
"We are already title sponsor of the second Italian football championship, which is played in cities where agriculture – our main market – is among the most developed sectors," Salmaso continues. "Starting from the coming season, we will do the same in France – getting closer and closer to our users, the farmers, sharing with them the passion for football and sport."
"We are very glad to continue our cooperation with BKT," says Didier Quillot, general executive director of the LFP. "It is an important sign of the growing appeal of the professional football in France. And it is a pleasure to see that a large Indian company renews its trust into LFP for the purpose of strengthening its brand awareness."