Football: BKT naming partner for France's Coupe de la Ligue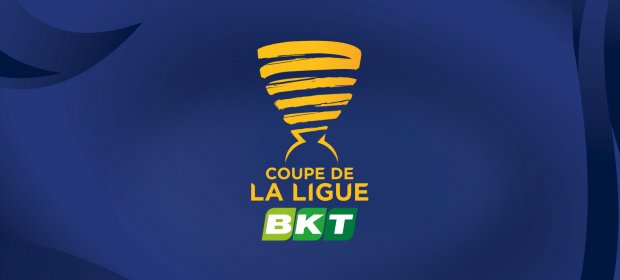 French football governing body Ligue de Football Professionnel (LFP) has announced its entry into a partnership with tyre maker BKT. The off-highway tyre specialist has become naming partner to the knockout championship Coupe de la Ligue (French League Cup) for the next six seasons. As of the round of 32, the Coupe de la Ligue will be known as the Coupe de la Ligue BKT.
"The LFP is very happy to welcome BLT as naming partner of the Coupe de la Ligue. This agreement demonstrates the increasing appeal of the Coupe de la Ligue," states Didier Quillot, LFP chief executive. "At a moment when international development is a priority for the LFP, this partnership with BKT also offers a unique opportunity to foster our links with the economic world of India.
"This is in fact the first time that an Indian company has made a significant investment in football," Quillot adds. "With the help of BKT, we hope to get Indian broadcasters to become more familiar with Ligue 1 Conforama."
"As of today, we are undertaking a new marketing initiative in the world of French football," says Arvind Poddar, chairman and managing director of BKT. "I'm really happy with what is unfolding. For us, sport is synonymous with engagement, determination and a strong will to win – that is to say, overcoming difficulties while respecting opponents. BKT is a multinational group that pays attention to the market, to new challenges and to opportunities favourable to growth and competitiveness. This is a new adventure that will reflect our tried and trusted values."
"I am very glad about this new experience in the world of international sport," states Lucia Salmaso, managing director of BKT Europe. "The Coupe de la Ligue perfectly goes with our strategies and our playing scheme. It will hence help us enhance our brand awareness in France, which is one of our main global markets. As we all know, the Coupe de la Ligue is one of the most appreciated and most supported competitions in France. Being its sponsor means a lot to us, since we can approach our numerous final users and – I am quite sure – also all great football enthusiasts."
The Coupe de la Ligue is organised by the LFP, the body that also manages and organises the Ligue 1 Conforama and Domino's Ligue 2 championships under the authority of the French Football Federation. The Coupe de la Ligue is contested by 15 teams from Ligue 1 and Ligue 2 as well as teams from the third-division Championnat de France National league. The competition has a strong following in France and results in the winning team qualifying for the coming season's UEFA Europa League.
BKT recently gained title sponsorship of Italy's second-highest football championship, Serie B.