Vredestein adds larger sizes to Flotation Trac range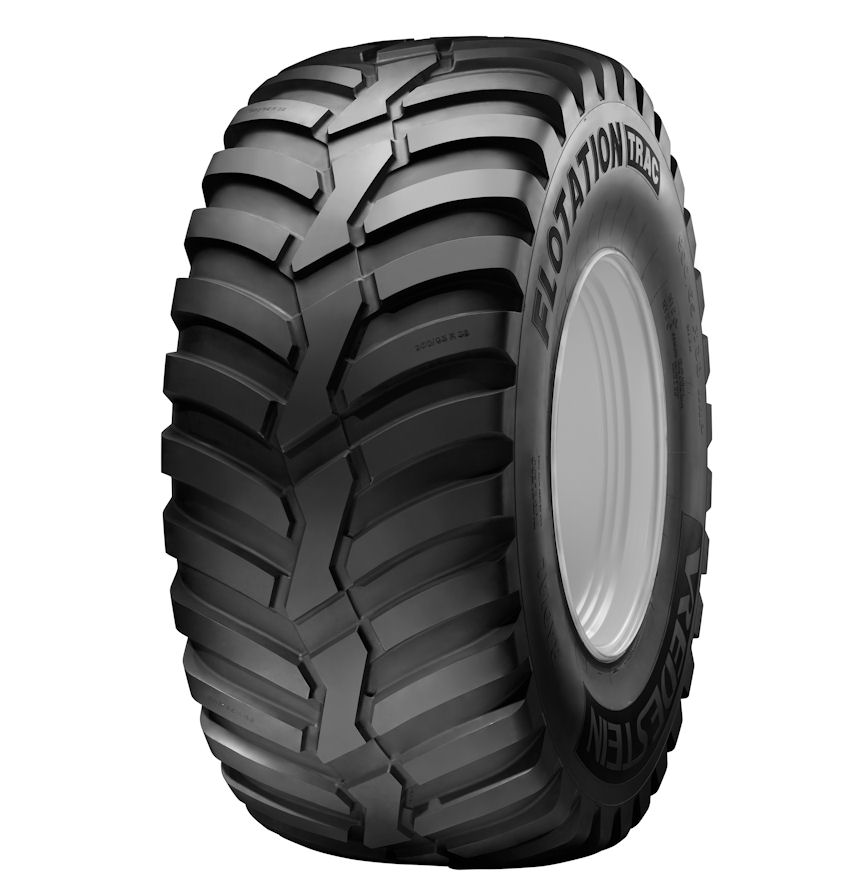 Two further sizes have joined the Vredestein Flotation Trac line-up and will be officially introduced at the Agritechnica show in November. Both sit at the upper end of the Flotation Trac size range; 900/65R32 and 900/65R38 – Vredestein says the latter is, with a diameter of 2.15 metres, the world's tallest radial flotation tyre. The arrival of these new additions brings the Flotation Trac range up to a total of 33 dimensions.
Vredestein positions the tyre as an alternative fitment to '1050' tyres for self-propelled and trailed slurry tankers. Operators selecting the 900mm-wide Flotation Trac XL face fewer restrictions when it comes to total vehicle width thanks to a 30cm reduction in tyre width per axle. Furthermore, as the Flotation Trac operates at a lower tyre pressure than a size 1050/50R32 tyre, soil compaction and rutting is reduced. Vredestein also points out that the 900/65R38 Flotation Trac's diameter of 2.15 metres gives 22 per cent better rolling ability (compared with a 1050/50R32 tyre with a 9,000kg load), thereby aiding both traction and fuel consumption.
The Flotation Trac's tread includes transverse lugs on the shoulder area to enhance traction and rolling ability. The shoulders are rounded to protect grasslands. The blocks in the centre of the tread are there to reduce rolling resistance and noise when the tyre is used on the road.
The Flotation Trac 900/65R32 offers an "almost equally low" operating tyre pressure as its larger-diameter sibling, but with a tyre height of 2.0 metres.