BKT presents 3 new tyres at Agritechnica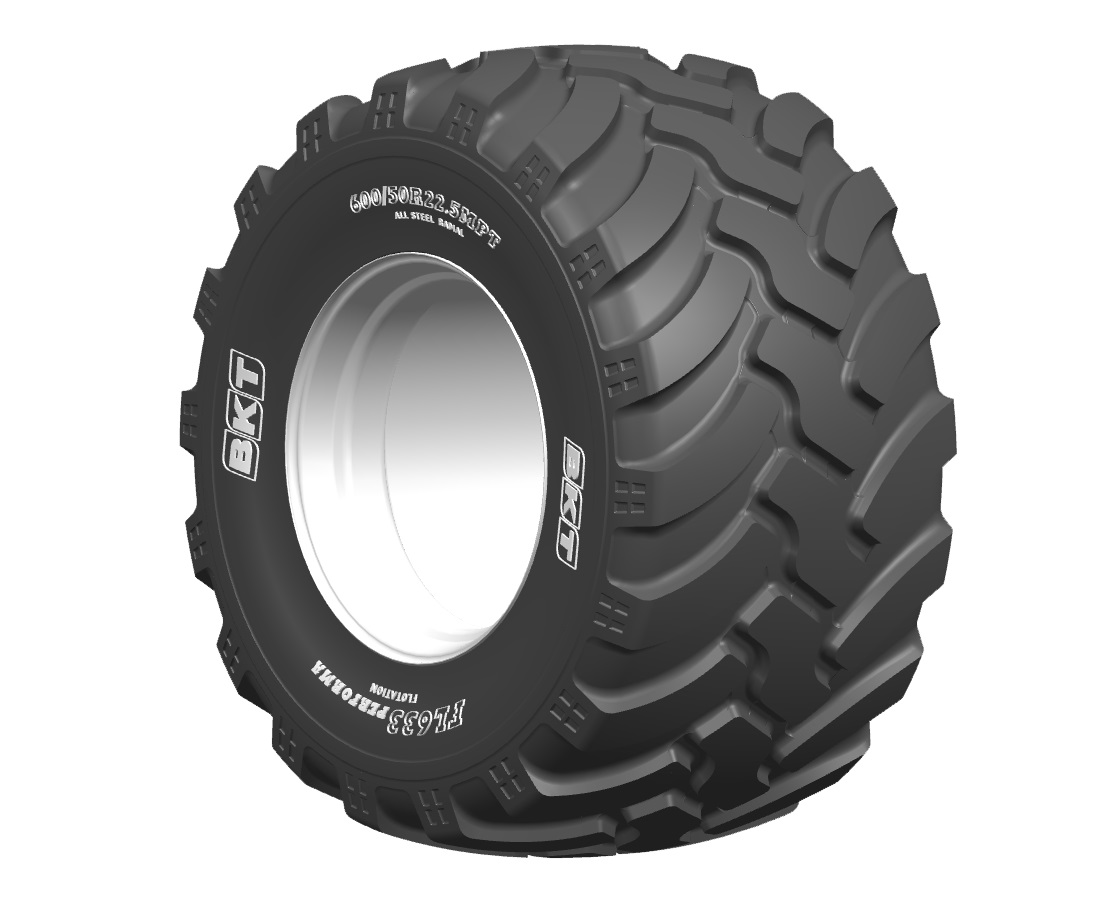 A new product on display at Agritechnica offers a further solution to agricultural operators looking for a truck tyre that can be driven directly onto the field. This is the FL 633 Performa, one of three new tyres that BKT is presenting at the show.
Available as a 600/50 R 22.5 fitment, the FL 633 Performa was specifically engineered for trucks used in agricultural applications. BKT describes the tyre as an "innovative solution" that draws on features from tractor and truck products to "meet the special needs of modern farming." The flotation tyre can be driven on the road at speeds of up to 100 km/h.
A second newcomer at BKT's Agritechnica stand is the V-Flexa. This flotation tyre features VF technology and can thus accommodate loads at a 30 per cent lower inflation pressure than that of a same size standard tyre. Steel belts are used in the casing to give it greater resistance to impacts. The tyre is on display in size VF 600/55 R 26.5.
Last but not least, BKT is presenting the Ridemax FL 699. This 24 R 20.5 tanker truck and trailer tyre was primarily developed for on-road use. But BKT says that even though the Ridemax FL 699 is designed for 90 per cent on-road usage, it also "ensures excellent performance in the fields." The tyre maker adds that it particularly focused its design upon load capacity to decrease the number of transport cycles. It also points to high mileage and good durability as other distinctive features.