Maxion Wheels presents Aerowheel concept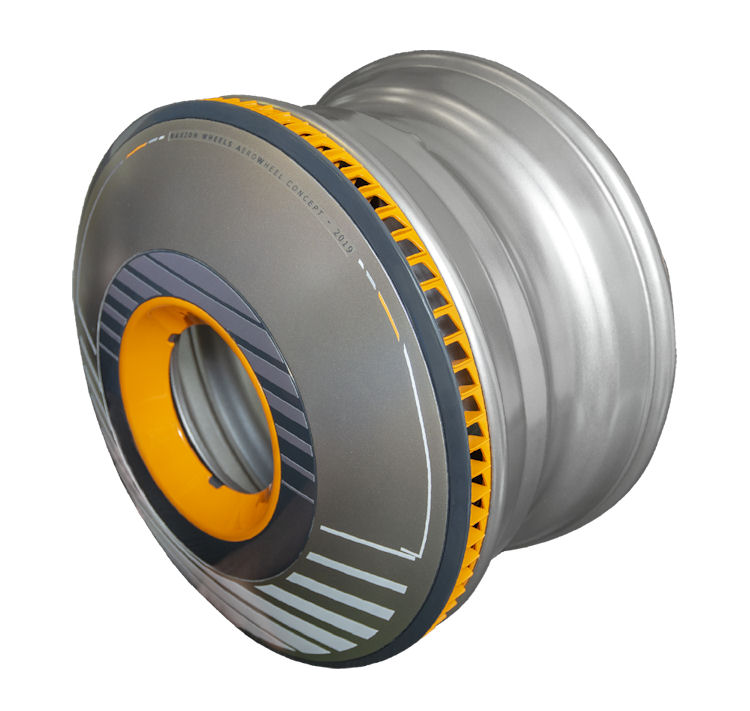 Drag is, for want of a better word, a drag. It literally gets in your way wherever you go. Design teams must combat this restrictive force whenever developing a new vehicle, and Maxion Wheels has come to their aid with a new concept. It calls this the Aerowheel.
Aerowheel is a drag-reducing, patent-pending aerodynamic concept wheel cover for commercial vehicle steer axles. Upon presenting Aerowheel at the North American Commercial Vehicle Show 2019 yesterday, Maxion Wheels explained that it has applied computational fluid dynamics to develop a wheel cover that "significantly" reduces drag, thereby improving fuel efficiency.