Giti Tire presents new tyre for electric cars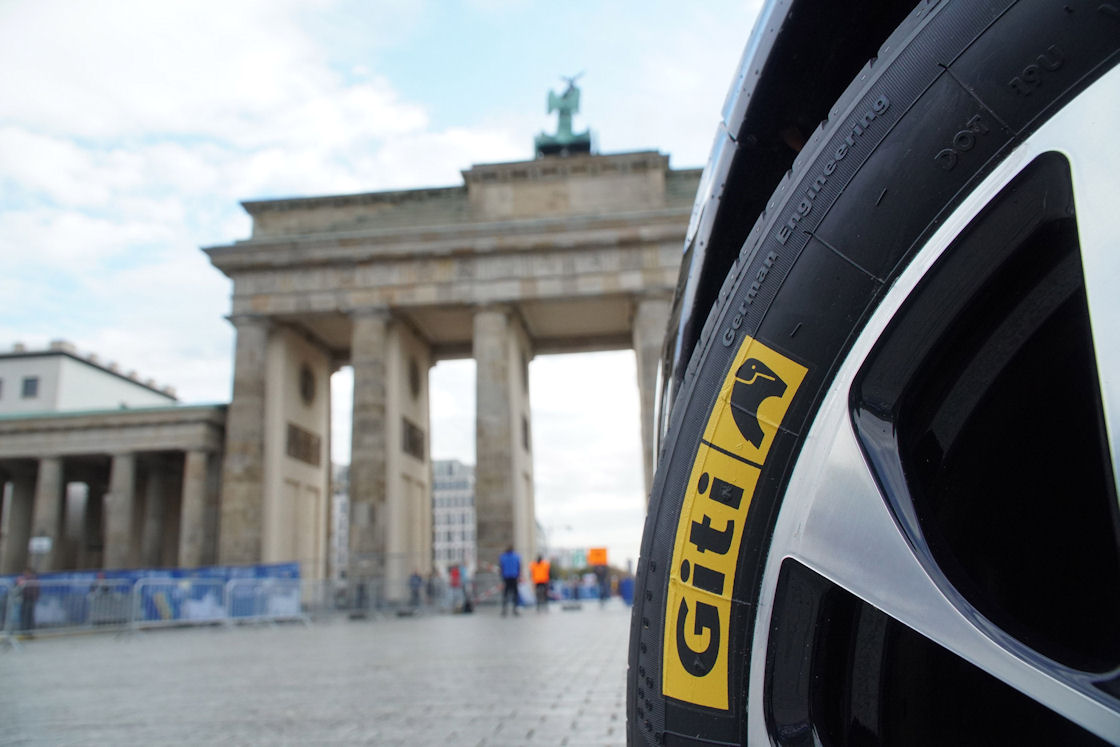 Giti Tire wasn't only present at last month's BMW Berlin Marathon as official Main Sponsor, the event was also the location chosen for the global premiere of a new tyre specifically developed for electric vehicles. The tyre maker shares that the GitiSynergyE2 will be available in some markets from spring 2020.
The GitiSynergyE2 made its debut in front of thousands of sports fans from around the world, fitted to a BMW i3 driven through Berlin's Brandenburg Gate. "The GitiSynergyE2 was specially developed for use on electric vehicles. We developed these tyres to conserve the EV's battery life through very low rolling resistance in order to ensure maximum vehicle range. The newest approaches to compounding were used here in combination with narrow, large rim diameter tyre sizes," says Dr Claus Oberbeck, OE chief engineer at Giti Tire's R&D Centre Europe in Hannover, Germany.
At the same time, this particular tyre size and the tread pattern result in particularly low noise levels, an important quality for electromobility. The manufacturer also confirms the tyre's robustness and its ability to take in its stride the high, vehicle-specific demands placed upon it. "All this is realised without compromises in safety-relevant tyre characteristics on wet or dry road surfaces," adds Oberbeck.