Sailun celebrates China drifting victory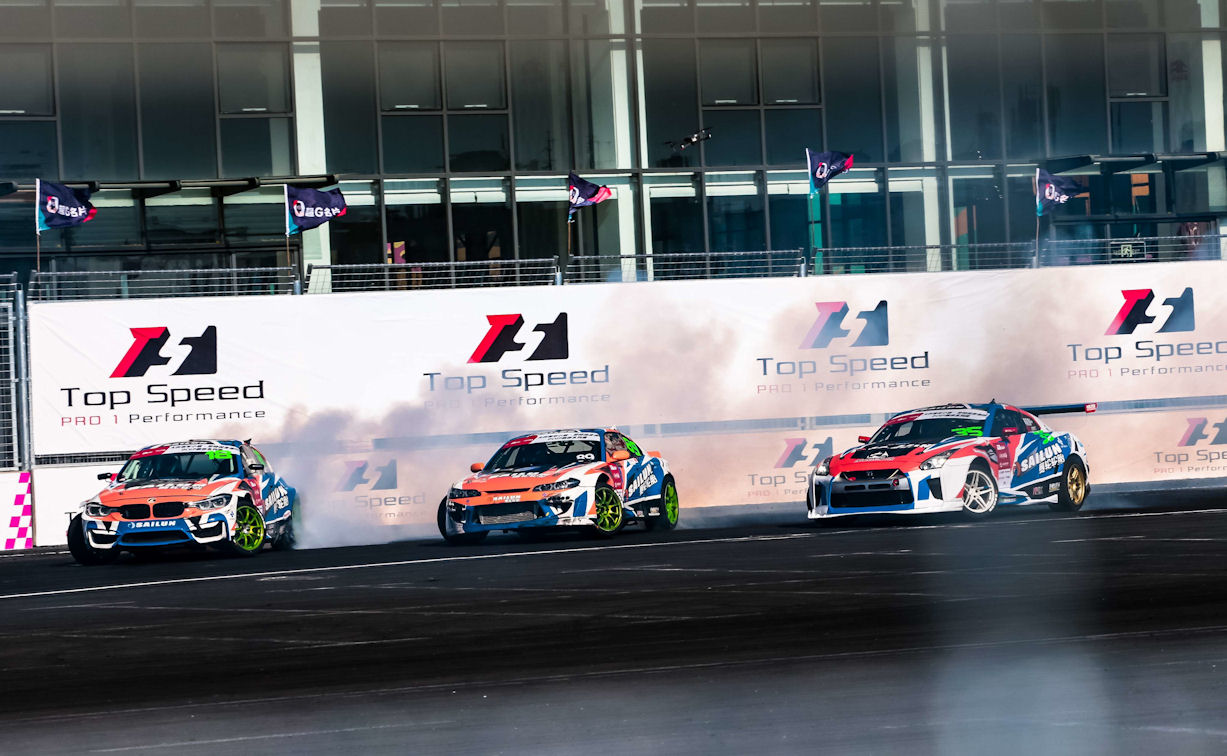 The three days of drifting excitement that was the China Drifting Cup Grand Prix (DCGP) came to an end on 13 October, with the Sailun Drift Team crowned champion of the Singles, Drift-Chase and the Manufacturer's Cup categories. Sailun Group says these results highlight the combined performance of the vehicles, drivers' capabilities and the "fine-tuned product design" of the second-generation Sailun FG1 race tyre.
For the 2019 event, the Sailun Tire Drift Team brought back last year's champion, Hibino Tetsuya, and matched him up with a talented crew comprising of Xia Changhao, Chen Wenqian and Tengku Djan Ley. The drivers took to the track in new vehicles kitted out in the Sailun orange, blue and white livery.
The event took place in the city of Daqing, in northeast China. Temperatures there can dip below freezing in autumn, significantly influencing levels of tyre grip. This provides a further challenge for drivers to overcome.
In the singles competition, drivers are required to complete the drift manoeuvres on a given route. Points are given for vehicle speed, posture, route and tyre smoke. The knockout event began with 16 drivers competing for top honours. After two days of tough competition, Sailun Tire Drift Team driver Hibino Tetsuya captured first place in both the round one singles and round two drift-chase.
In addition to the normal competition, the Manufacturer's Cup, a three-car drift-chase competition, took place. The rules required three cars in the team to participate, with the team that can make the most orderly and smooth movements achieving the highest score and winning the competition. Sailun chose three of their best drivers and executed the required manoeuvres with flying colours. Sailun comments that its drivers drifted "almost flawlessly around the track". After three rounds of challenges, the team received a final score of 301.2, a track record.