Yokohama wins Gatwick fleet fitment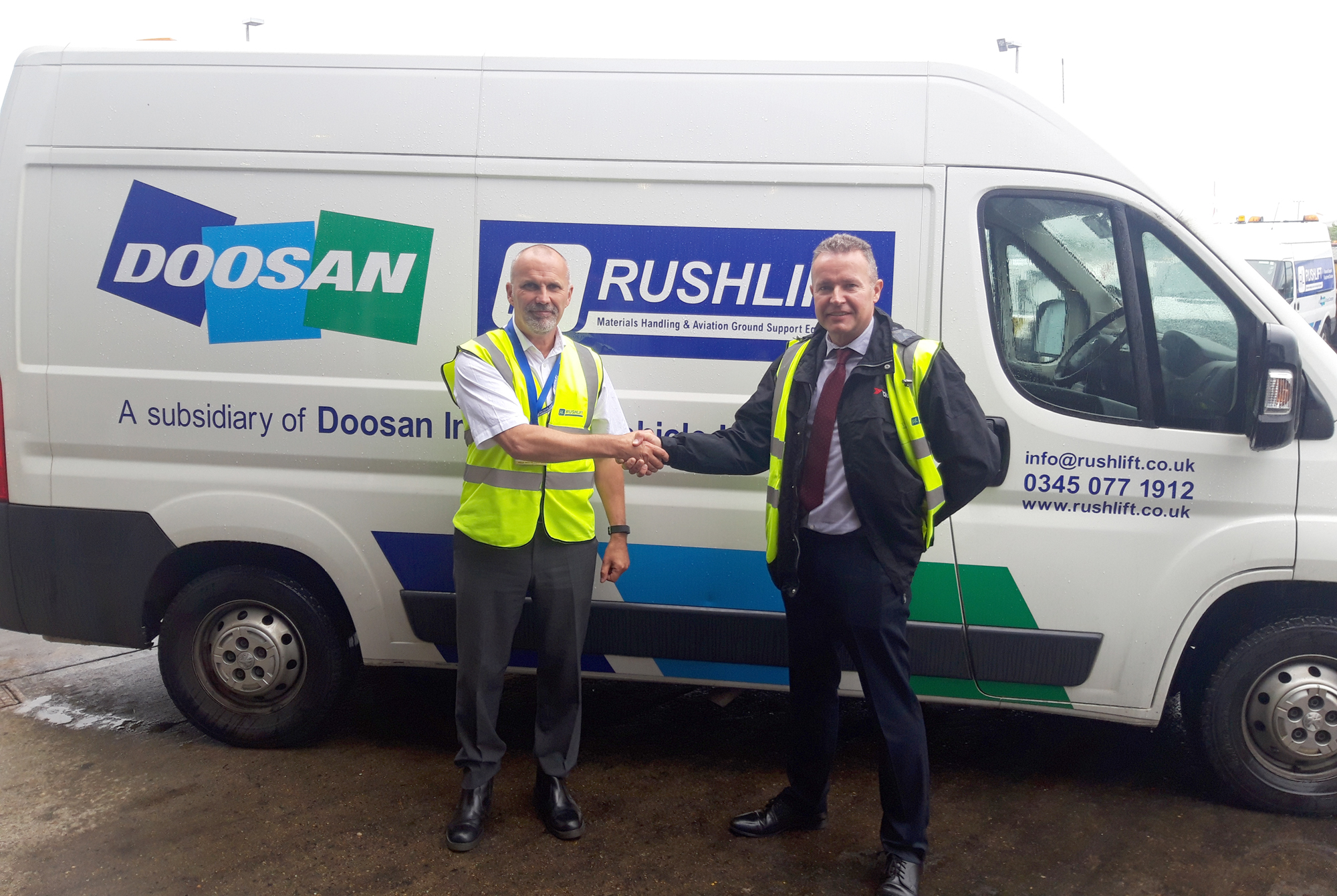 Yokohama is to supply tyres to Heathrow-based Rushlift Ltd for its 450 strong fleet of Ground Support Equipment (GSE) based at Gatwick Airport. Operating in the second-busiest airport in the UK, Ruslift have selected Yokohama's BluEarth-Van RY55 and Geolandar G015 A/T tyres.
"We're delighted to be supplying Rushlift Ltd in the first UK airport agreement for Yokohama," said Tony Valentine, fleet and national account manager, Yokohama HPT Ltd, adding: "As you can imagine, airport environments rely on seamless logistics which can be severely affected by vehicle downtime. We're very pleased that Rushlift has become the latest in a growing number of fleets who trust in Yokohama to equip their vehicles."
Yokohama's BluEarth-Van RY55 tyre, the newest and most technologically advanced tyre in Yokohama's van range, is already selected by a number of specialist fleets for its fuel saving, environmental and performance credentials. Meanwhile, the Geolandar G015 A/T tyre is said to be capable of delivering outstanding durability and handling, even in the most demanding winter conditions, from wet weather to snow and ice.
Commenting on the agreement, Stewart Salmon, regional operations manager, Rushlift said; "Yokohama is a first class product with excellent customer service at competitive prices."
The tyres will be fitted across Rushlift's entire Gatwick Airport fleet which includes Fiat Panda, Ford Transit minibuses, Connect, Fiesta and Focus models as well as Volkswagen Crafter and Caddy support vehicles. Servicing of the Rushlift fleet is provided by City 1st Tyres, Slough.